---
Decorative home environment,seals it up dustproof and moistureproof,let shoes in order to avoid confusion and embarrassment.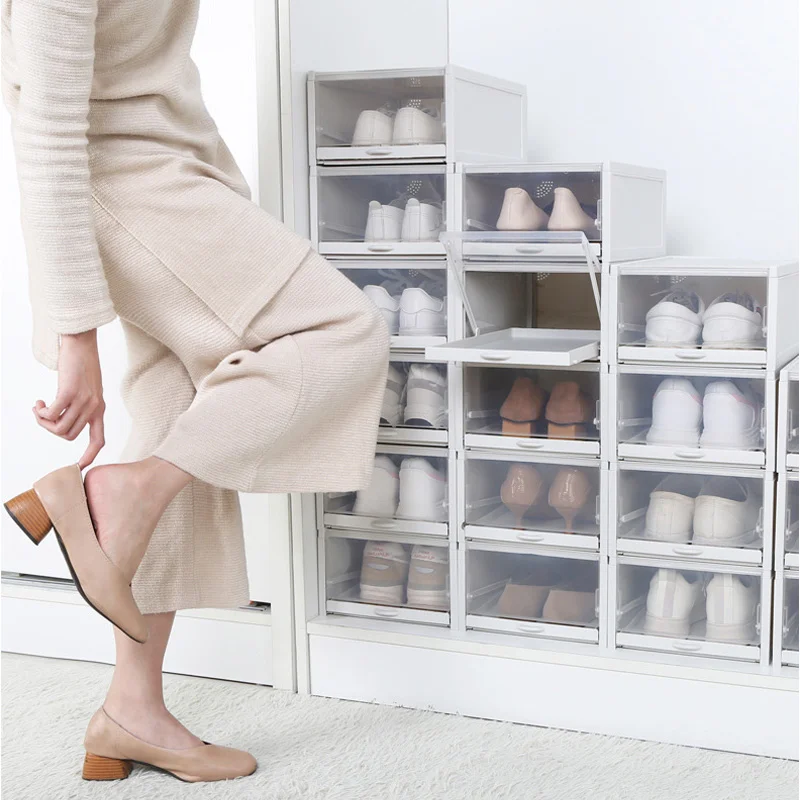 Suitable for Any Sports Shoe, Best Choise for Sneakerhead!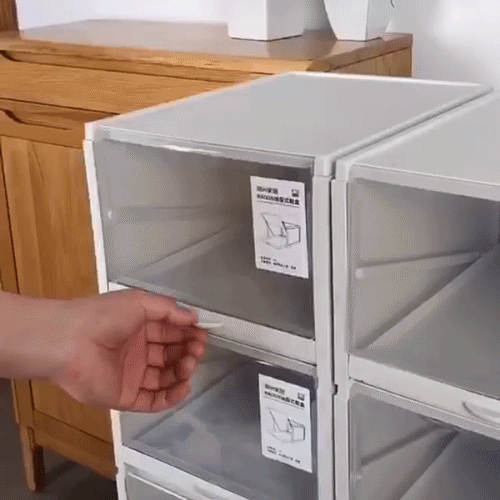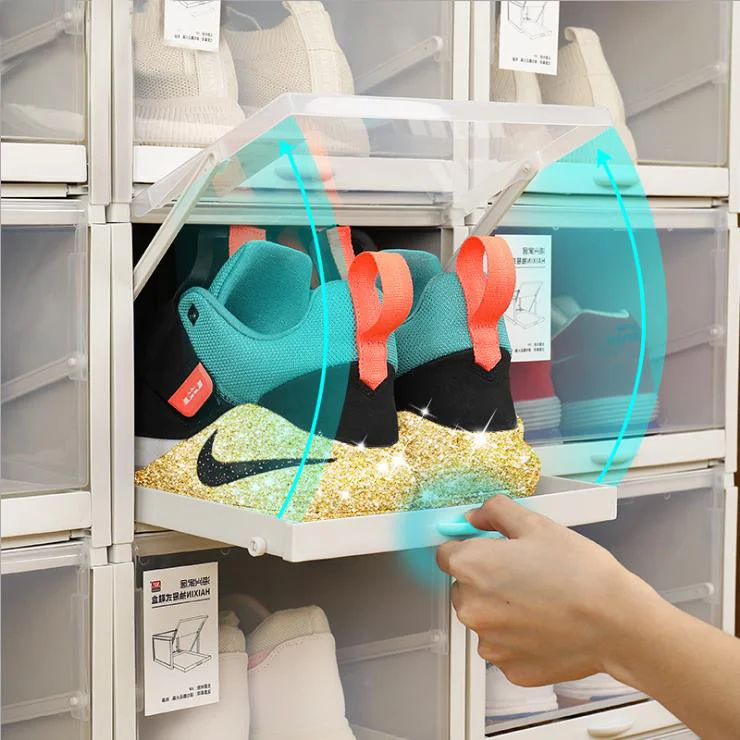 Simple interlocking design can connect each box together for easy carrying. Reinforced frame for extra stability.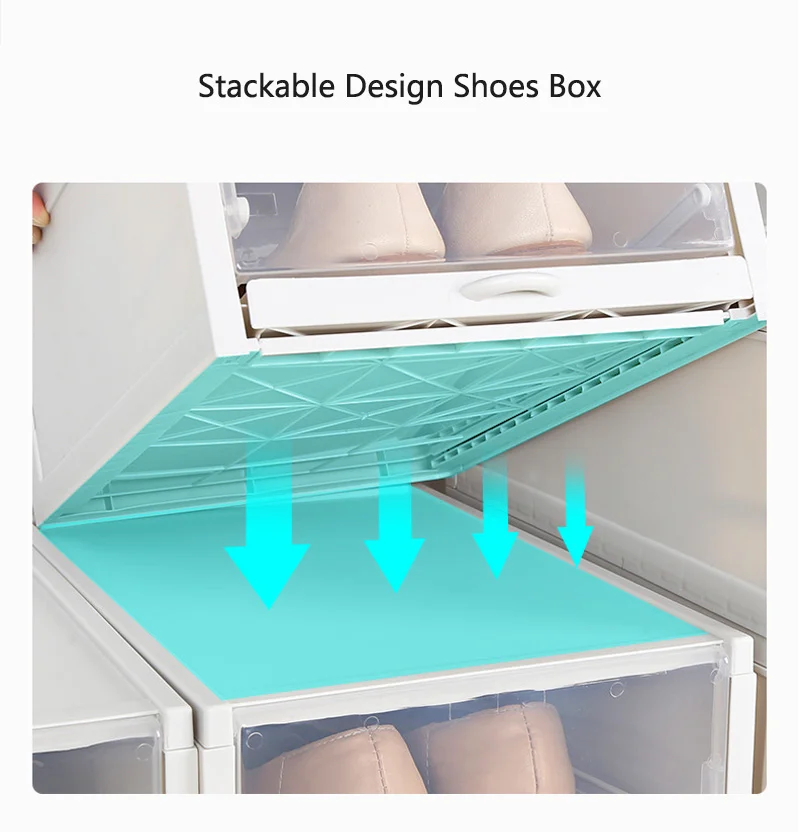 These shoe boxes are stackable for easy organization and storage, keep your wardrobe or closet clean and neat.

Clear transparent plastic make sure you can see inside and find the right shoes easily without opening all the boxes. Boxes are strong, durable, and washable.

Ventilation holes allow for air circulation and odor prevention. Clear window to view contents, stack multiple units to maximize storage.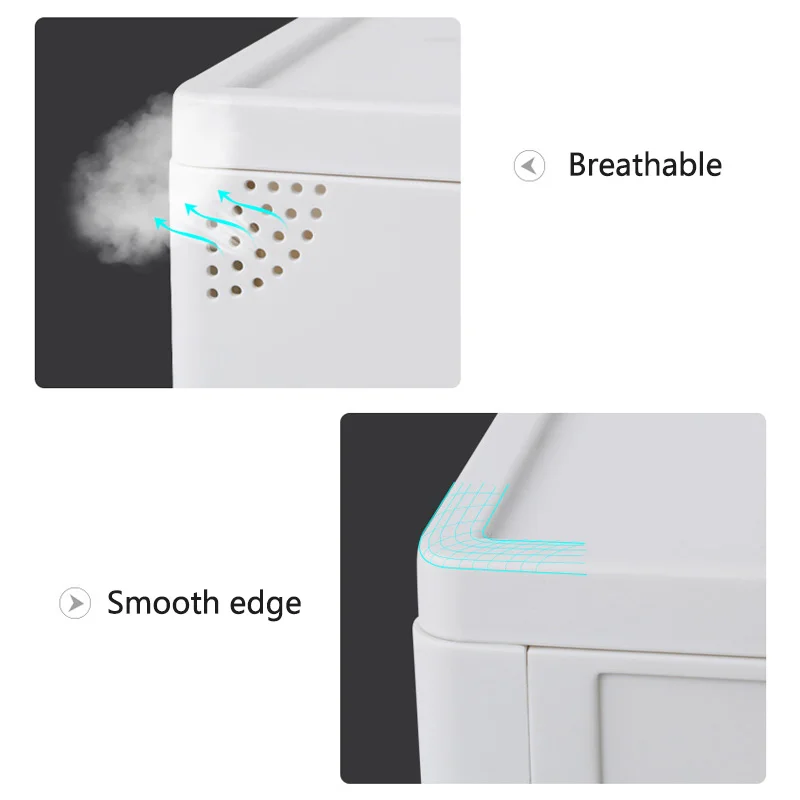 Package includes 3 boxes with size of 14.5IN*11IN*8.7IN(L*W*H ) fits most men's shoes up to size 17.
Larger Capacity,Heightening Widening,Suitable for all sports shoes on the market!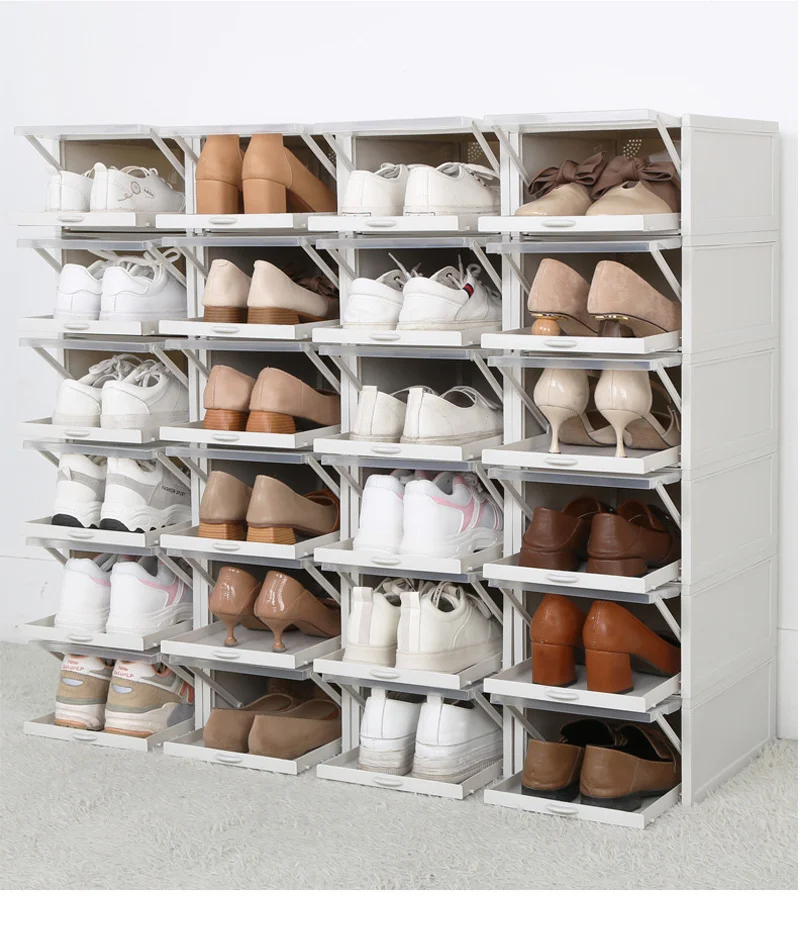 Freely Superimposable, Bottom Groove Design, Convenient for the shoe box to be freely superimposed, keep it from falling when tilting.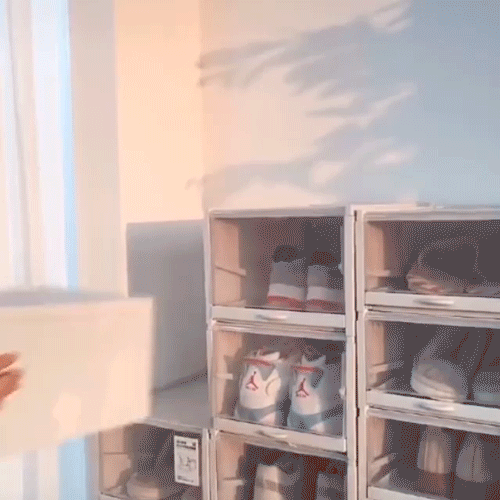 Geometry Design. This is the second highlight of shoe box. Internal design for even force distribution, make the shoe box more load-bearing solid and not deformed.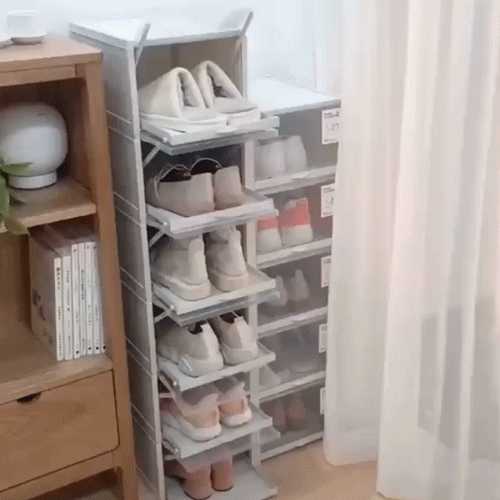 GRAB YOUR SHOES AND GO. SAVE TIME.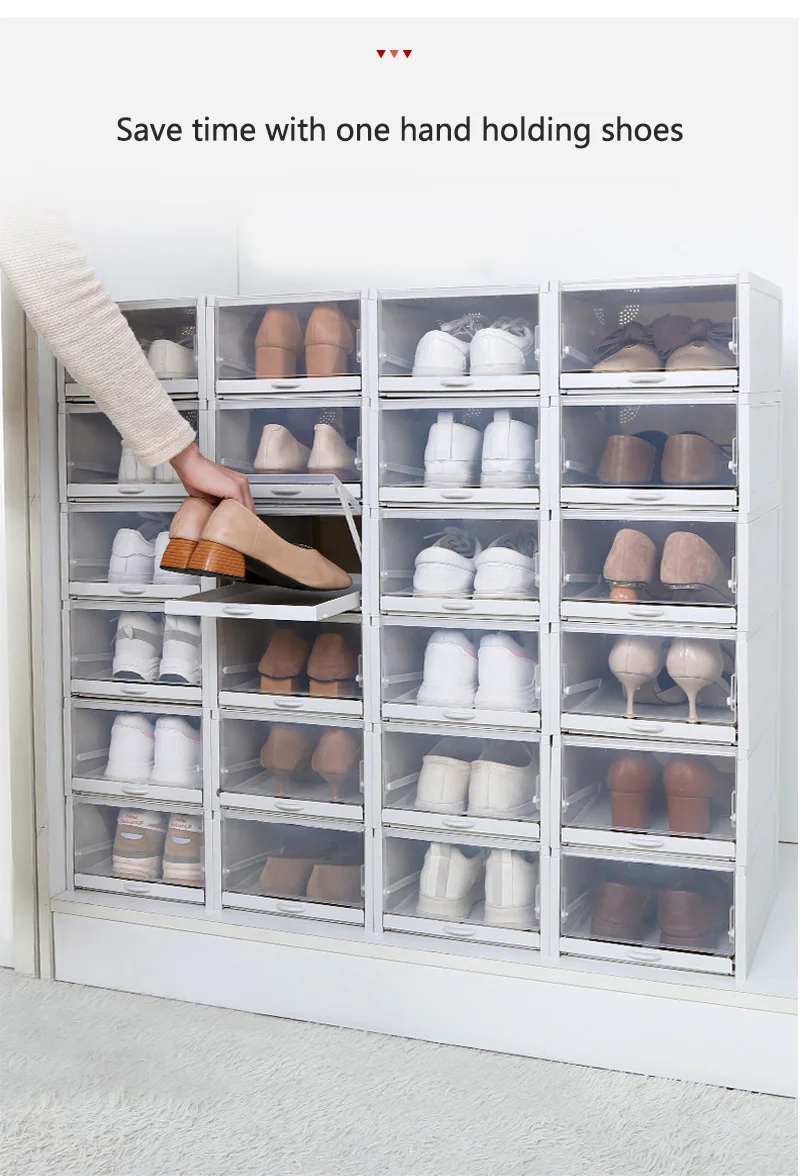 Shoe Box Display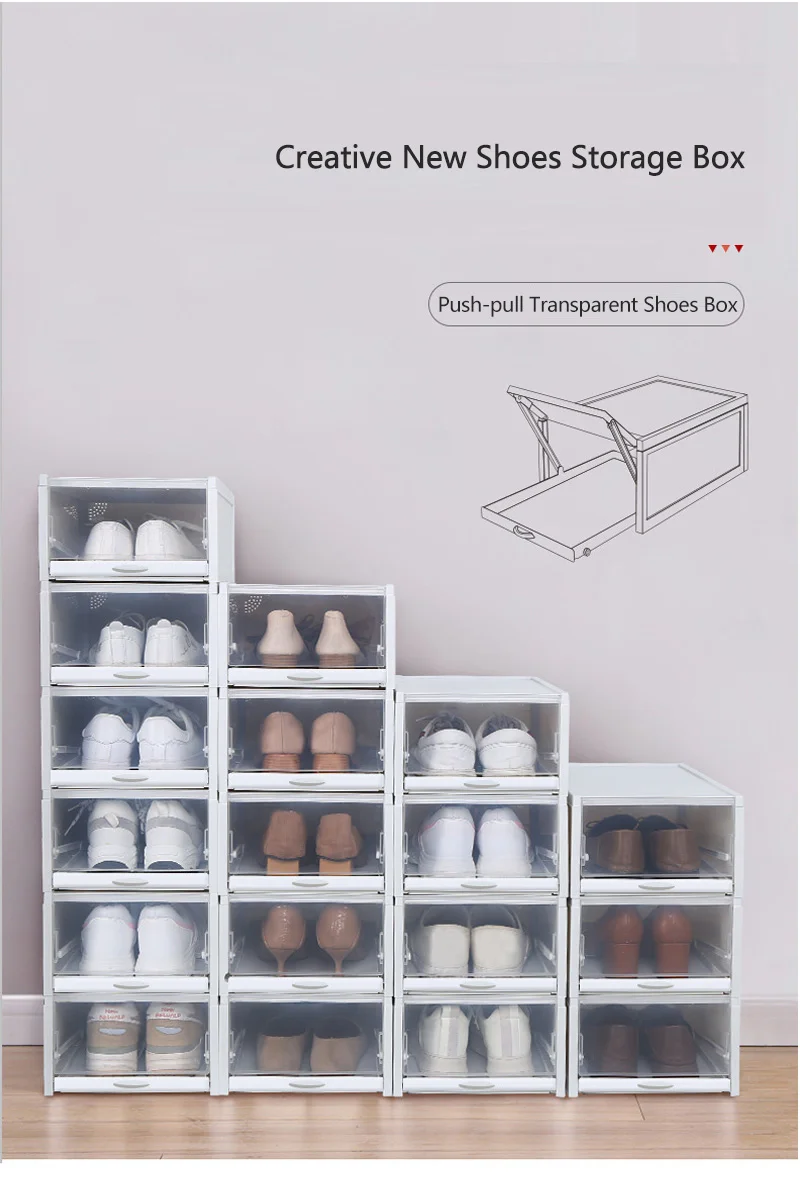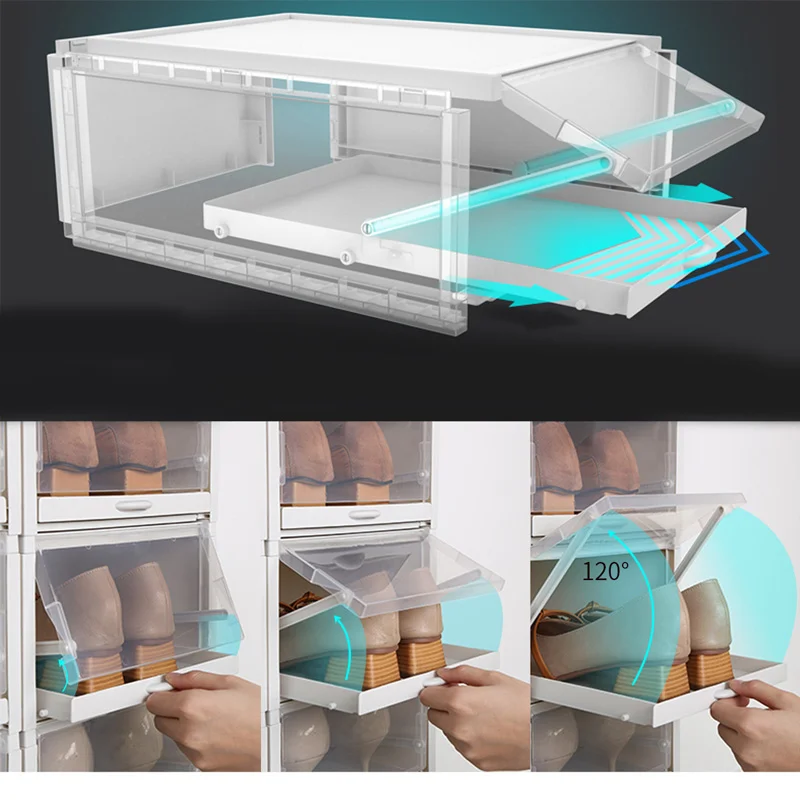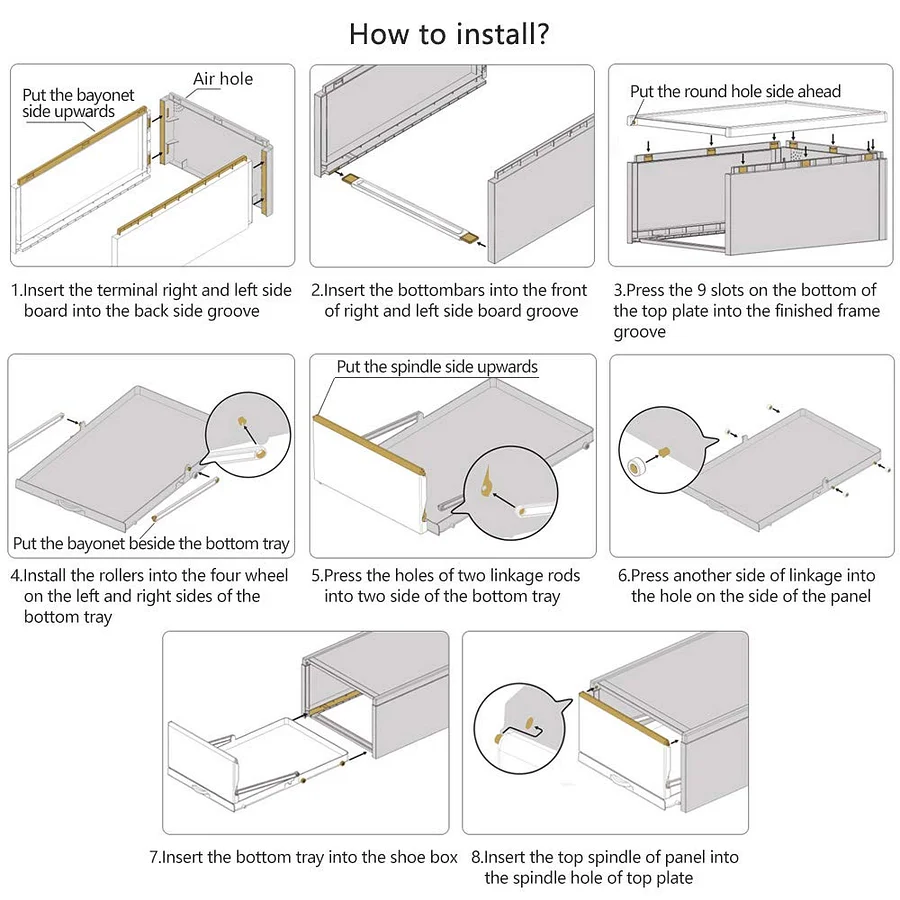 Feature:
1.Turn chaos into integrity and complexity into simplicity
2.Loving pull ring design, integrated with box cover, not easy to fall off
3.Groove design, seamless connection
4.Easy to install, disassemble and clean
5.Dirty-resistant material, easy to clean, easy to disassemble and save space
6.Flipping design, easy to take with one hand
7.Hidden buckle design, free combination, superimposed stability and no distortion
8.PP polypropylene, an environmentally friendly resin, is responsible for the health of you and your family.
9.A multi-purpose hygienic reception, ventilation and ventilation will not breed odor

Product specifications:
Material :PP
Size: 23.5*33.5*14.1cm
Type: Shoe box

Package Included:
1/3pc* shoe box
This section doesn't currently include any content. Add content to this section using the sidebar.