---
Have you used a toothbrush with over 10,000 bristles?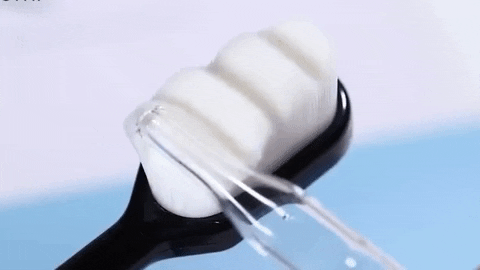 Brighten your smile with healthy white teeth!
With 12,000 ultra-fine bristles, you can deeply clean your teeth, every corner.
Hard bristles can actually damage the enamel making you more prone to cavities which means more doctor visits! Which is why we created the softest toothbrush!
Nano™ Toothbrush is unlike any ordinary toothbrush. With each micro-fiber bamboo bristle, it can cover more surface area of your teeth, and penetrate each enamel crevice to remove food residue, bacteria plaque, and stains!
So soft making it highly effective for your gums and tongue! Say goodbye to bad breath and bleeding gums!
With over 10,000 Ultra Fine Bristles, you can enjoy clean and healthy teeth! Nano™ Toothbrush will reach every crevice to eliminate that pesky plaque while leaving no damage to your teeth or gums!
SOFT AS A FEATHER! Nano™ Toothbrush is perfect for those with sensitive teeth, bleeding gums, or tooth aches. Useful for children, elderly or people with braces! 
Nano™ Toothbrush is a game changer when it comes to battling food residue and promoting good teeth and gum health
Features:
Healthy White Teeth - Million ultra-fine bristles for effective deep cleaning of teeth
Healthy Gums - Micro soft bristles, effective care for gum health and tooth enamels
Ultra Soft & Fine Bristles - Over 10,000 Ultra Fine & Soft Bristles 
Safe Material - Bristles are crafted from ultra soft anti-bacteria nylon and handle is crafted from plastic which isBPA free
Package Included:
3*toothbrush
This section doesn't currently include any content. Add content to this section using the sidebar.