---
COMFORTABLE & EFFECTIVE SNORING NOSE CLIP FOR PEACEFUL
Let your healthy sleep journey begin!!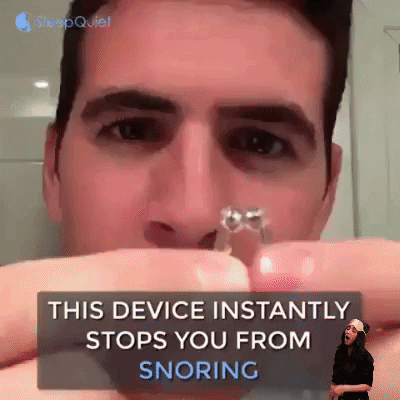 Feature
1.The powerful magnetic anti snoring device ensures effective stimulation of the sensory nerves of the nose and helps promote better blood flow, while promoting air circulation in the nasal cavity and increasing air flow
2.The magnetic nose clip is made of soft silicone, Safety And Harmless-Medical Silicone is soft transparent and BPA-free silicone offers a comfortable fit and a pleasant handling.
3.The Silicone Magnetic Anti Snore Clip not only prevents the usual snoring, change the habit of oral respiration during sleeping and prevent upper respiratory infection.
[Comfortable to wear]
The new 2021 version of the "magnetic anti-snoring nose clip" is made of medical-grade silicone, completely free of BPA and other chemical foaming agents, non-toxic, tasteless, soft and comfortable to wear, and almost invisible. It will not affect normal sleeping posture or cause any allergic symptoms at all. It is hygienic, convenient and reusable, suitable for any shape of nostril. It is very convenient to use, just gently push it into the nostril, no foreign body sensation and pressure.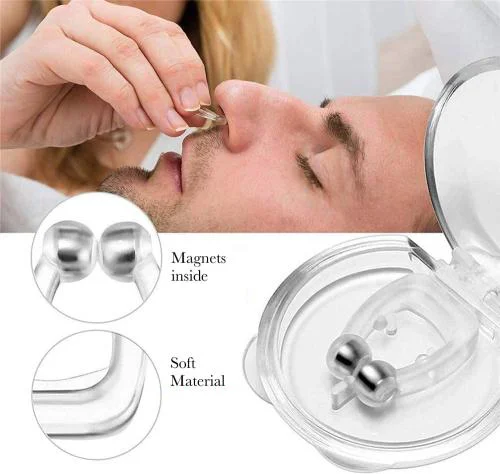 [Multifunction]
The magnetic anti-snoring nose clip can not only prevent snoring, unlock the nasal cavity and breathe smoothly, eliminate nasal congestion and increase air circulation, and reduce the burden and pressure of the respiratory system and circulatory system caused by hypoxia. The built-in special magnet will help stimulate the sensory nerves of the nose and exert normal filtering function. *The sensory nerves of the nasal cavity can effectively filter, control temperature, and adjust humidity for the inhaled air. At the same time, it can change the habit of breathing in the mouth during sleep and prevent viral and bacterial infections of the upper respiratory tract.(Both men and women can use it.)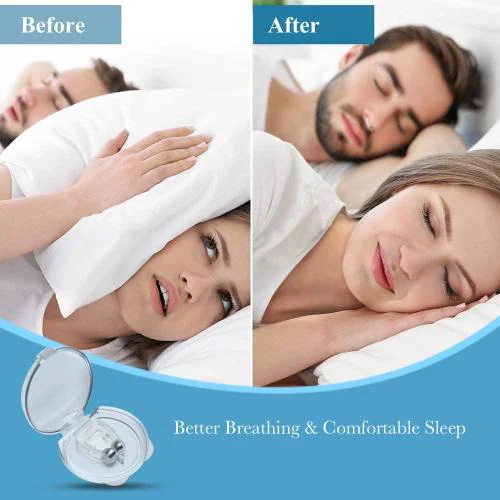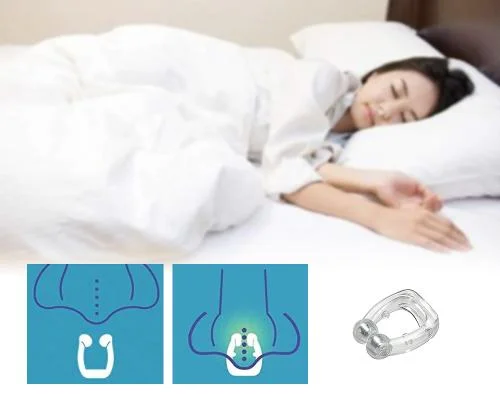 INSTRUCTIONS FOR USE
How to use:
1. Gently push the magnetic nose clip into the two ends of the nostril.
2. Clamp the nasal septum with the magnetic anti-snoring nose clip. In order to get a good effect, put the anti-snoring device 15 minutes before going to bed, and wear it all night until you wake up.
How to clean:
Just wash it with warm soapy water, do not use hot water as this may distort the original shape.
PRODUCT SPECIFICATIONS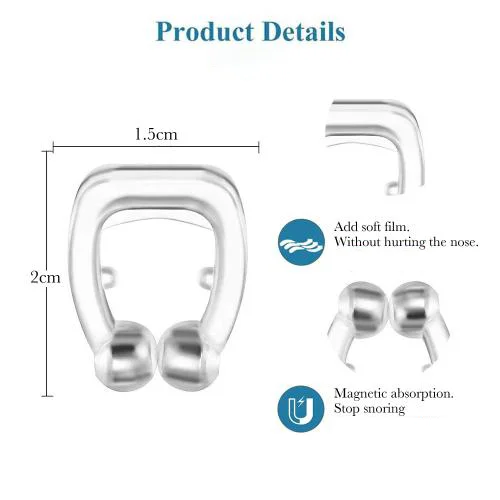 SPECIFICATIONS
Type: Anti Snore Nose Clip
Work Mode: Auto
Material: Silicone
Pressure Range: 4-20 cm H2O
Model Number: Snoring
Item Type: Sleep & Snoring
Use: snoring stopper anti snore nose
Feature: snoring device
Color: Transparent
Size: 1.4*2cm
Package includes:
1/2/3/4 x Silicone Magnetic Anti Snore Clip
This section doesn't currently include any content. Add content to this section using the sidebar.