---
THIS BOXING BALL HELPS EVERYONE ACTIVE WHILE HAVING FUN!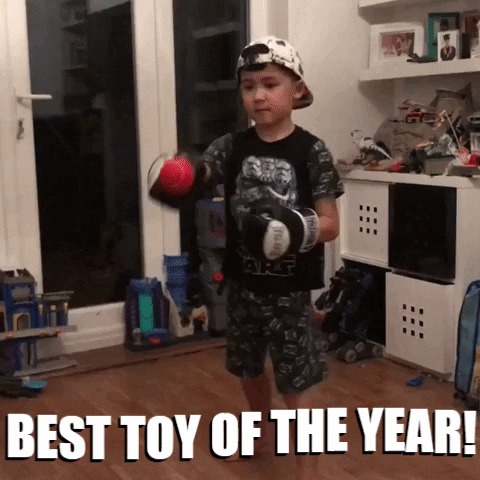 Keeps your kids entertained for hours
 Improves hand-eye coordination
 Healthy alternative to a computer and video games
 Headband is adjustable, suitable for all ages!
 Adjustable string length to cater to professionals and beginners
 Achieve an excellent boxing skill
 Burn calories and reshape your body
 Suitable for everyone - man or woman, teenager or child (safe to use)
 Rated 'Best Toy of the Year' for 2019, by parents worldwide!
Training Kit contains: A stretchable band tied to a lightweight ball and an elastic Headband. Simply tie the ball to the elastic Headband provided (or your own cap) and you are ready for a great time away from video games! (As the Training Kit is suitable for both kids and adults, you may need to adjust the length of the stretchable band to suit your own needs, if necessary.)
Train yourself if you want to be a professional boxer using this Reflex Ball Trainer!
It helps improve agility and the speed of your hands, as you punch it. Its adjustable and comfortable headband can let you punch the ball without hitting your face. Train yourself to be an excellent boxer and be impressed with the results.
This section doesn't currently include any content. Add content to this section using the sidebar.