---
EFFECTIVELY PROTECT YOUR CAR SILLS!
The Carbon Car Sill Stickers prevents scratches, dents and accumulating damage to the car sill overtime!
It is made with a heavy duty protective film and carbon fibers that protect against stains, dirt, abrasions caused by footwear or scratches caused by door knocks!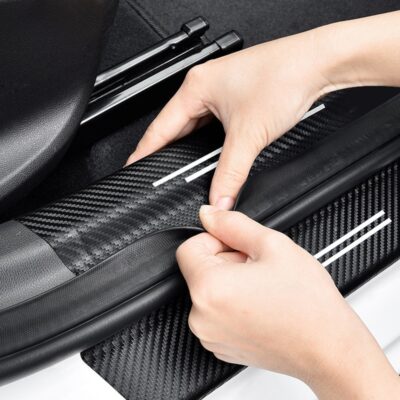 The sill protection is made of a waterproof, heat-resistant vinyl film with a carbon fiber structure. We found that it did not melt or break after many experiments in high temperatures and rainy days.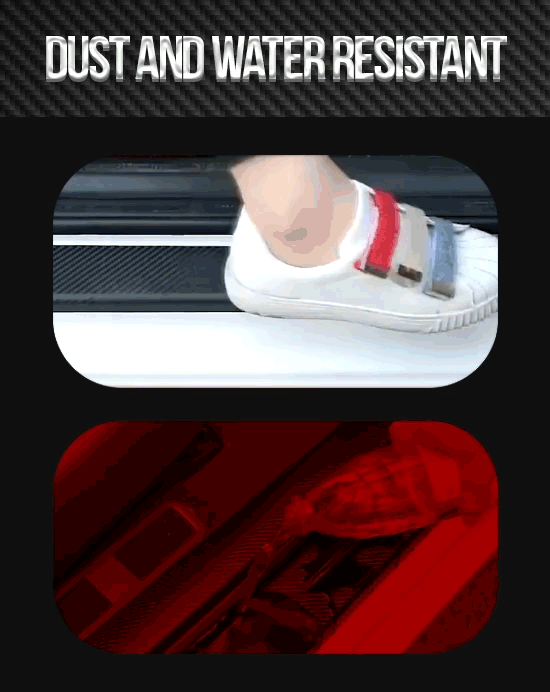 Why are our customers so enthusiastic about the Carbon Car Sill Stickers?
Effectively protects

 

- This prevents scratches, dents and accumulative damage to the car door sill over time, while it can cover existing scratches or dents.



High Quality Material

 

- The Carbon Car Door Sills Stickers is made of vinyl film with carbon fiber texture design, waterproof and high temperature resistance.



Fits Various Car Door Sills

 

- This can be cut or customized which can fit a wide variety of car door sills.



Bubble-Free Finish

 

- With the scraper you can evenly spread the sticker with a smooth and bubble-free finish, making it more neat and cool!



Quick & Easy Installation

 

- Simply wipe the sills, tear off the adhesive and stick in position.