---
Features:
Garden auger spiral drill bit spiral hole drill
Save time and energy No better tool for digging holes in your yard. The hole digger tools make large planting jobs much easier and faster making it suitable for professionals and home DIY projects.
Good planting helper Perfect bulb planting auger for tulips, iris, bulbs, bedding plants, and seedlings. Also great for digging weeds up by the roots.
Durable Features high quality metal rod and blades for durability and maximum digging performance. The hole digger tool can bring you exceptional quality and value, support to be used for a long time.
Convenient Digs holes in all soil types leaving dirt soil around the edge of dug hole for easy packing.
Specification:
Type: hole digger tools
Quantity: 1pc Material:
metal Color: as shown
Gardening can be labor-intensive & time-consuming but why not uncomplicate your gardening tasks?

Our
Earth Auger
will do the digging for you, quickly and effortlessly!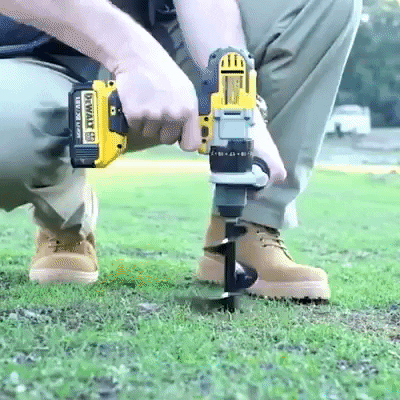 MAKE BULB PLANTING LESS TEDIOUS!
There's no better tool for digging holes in your yard. The EARTH AUGER is excellent for planting flower bulbs, grass plugs, nursery stock seedlings, & much more. Finish planting in record time!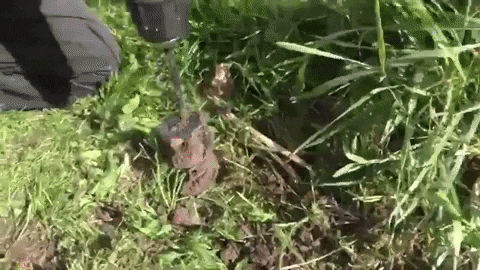 DIG DEEP HOLES FAST!
Our EARTH AUGER makes it easy to get your holes nice and deep... simple as ABC. Perfect for annuals, perennials & other plants that require a deeper soil depth.