---
SPECIAL THREE-LAYER FOLDING KEYBOARD (FOLDABLE TOUCHPAD KEYPAD) WITH TOUCHPAD DESIGN!
Folding design: Ultra-thin and folding keyboard can be a perfect gift for anyone who often travels or on a business trip.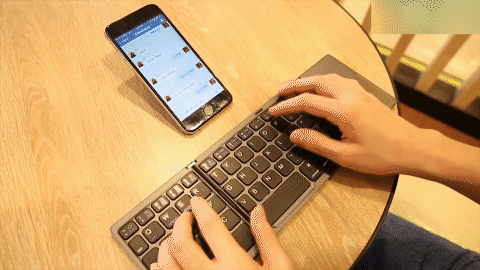 Bluetooth version: Wireless Bluetooth keyboard + touchpad, 3.0 easy to connect Bluetooth.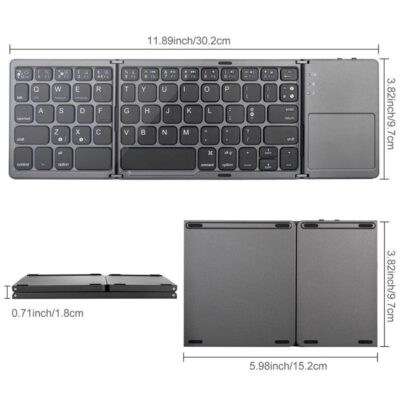 Touchpad function: convenient and easy to use it. Double-tap and hold then you can drag a filer.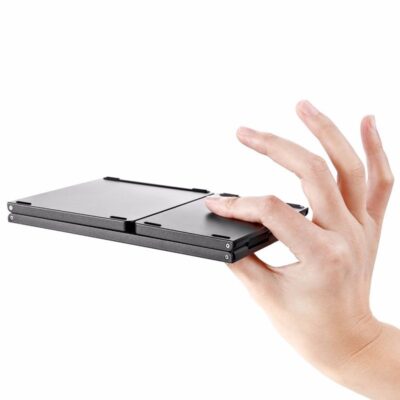 Rechargeable battery: Built-in rechargeable battery is more energy-efficient and environmentally friendly.
 Specifications
Bluetooth version: 3.0
Color: Black、White
Material: Metal+ABS
Interface and connector type: Bluetooth
Power type: lithium-ion battery
Lithium-ion battery capacity: 140mAh
Working voltage: 3.7V
Standby current: 0.25mA
Use key the working current: less than 3mA
Use touchpad the working current: less than 8.63mA
Working distance: 3m
Response speed: no
Button material: ABS
Anti-ghosting number: no
Keyboard layout: 64 keys (include touchpad)
Support System
- Windows 2000.XP. Vista.Windows CE.Windows 7 Android
- For IOS system
- Android system
This is a 3 in 1 Wireless Bluetooth Keyboard with Touchpad
Bluetooth + Keyboard + Touchpad
Note: Touchpad can't be enabled in IOS system