---
Tired of droopy breasts & uncomfortable bras causing bad postures & back pain?

Front Cross Side Buckle Wireless Lace Lift Bra features adjustable crisscross lace strap design that cradles your bust for an instant lift with pure comfort!
SPECIFICATIONS:
Quick Breast Boost With Comfy Side Buckle Lace!
Want to get rid of droopy breasts without using uncomfortable wired bras? Let this Front Cross Adjustable Side Buckle Lace Bra be your solution! It features an adjustable crisscross lace strap design that hugs your chest and instantly lifts your busts comfortably!
The front cross bra provides optimum support to the weight of the breasts and allows you to do your daily activities easily. It also offers a secure and seamless fit, with foam cups and an elastic band, giving you a stylish and breathable feeling in your everyday outfit!
Highlights
Instant bust lift - Front buckles under bra line for boosting and support of the breast for a  natural and quick lift. 
Adjustable design - Comes with elastic sexy lace front cross hook and eye straps for a secure fit and stabilizing push up effect.
Seamless with foam cups - Designed to conform with your breast and body shape. Smooths out bra bulges and bra lines for a sleek silhouette.
Comfortable fit - Features an air permeable fabric for breathability and moisture wicking. Wide straps ensure ultra comfort for all-day wear. 
Improve posture - Works by training your back muscles and spine to return to natural alignment. 
High-quality material - Made with premium polyester. Provides durability and long-lasting repeated daily use. 
Removable pads - Allow you to change the pads according to the occasions. Ideal for wearing during workouts. 

WITH This Bra, You Can SAY NO TO THESE:
NO Underwires!
NO Back Pain / Shoulder Pain
NO Saggy Breasts
NO Back Fat , Bulges, Spillages and Bra Lines!
NO Chafing
NO Pain From Straps
NO Drooping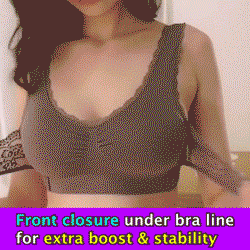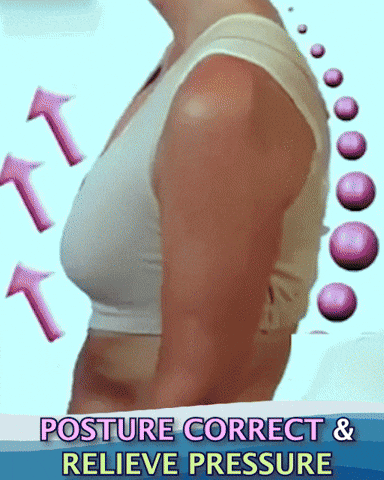 FEATURES:
Instantly lifts & supports breasts
Adjustable crisscross sexy lace strap for stabilizing & push up effect


Maintains a straight posture against back pain/neck pain
Prevents sagging and wrinkled skin 


Smooths out bra bulges & bra lines
Seamless, wireless, ultra-comfortable wearing
Air permeable & moisture-wicking fabric 
Reduces sweating & boob rashes

This section doesn't currently include any content. Add content to this section using the sidebar.