Do you suffer from thick or painful ingrown nails?


Our

 Household Nail Clippers 

is especially recommended for those with troubles with

 

winding nails, hard nails, nail cracks, deep nails, thickened nails, etc.




Provide easier effort to cut thick ingrown nails for left or right-hand users, keep your feet healthy without pain and nail fungus.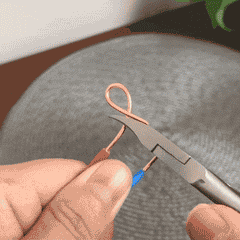 Sharp and durable to trim any tough nail without rust, tarnish, corrode.
MAIN FEATURES
Solve Versatile Nails Problem - 

This nail clipper is designed to cut thick, ingrown toenails, and brittle foot nails, especially caused by psoriasis, nail fungus, injury, and aging. An internal bending nail cutter cuts into the nail and is comfortable to cut.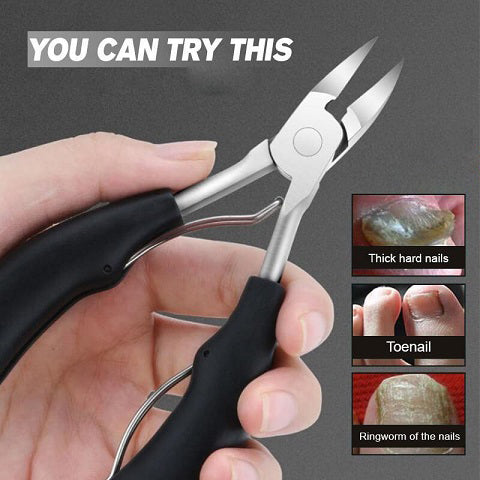 Super Sharp Blade - Sharp enough to cut the copper wire, these household nail clippers can smoothly and easily clip the rough, thick, and hard fingernails or toenails that are difficult to be trimmed.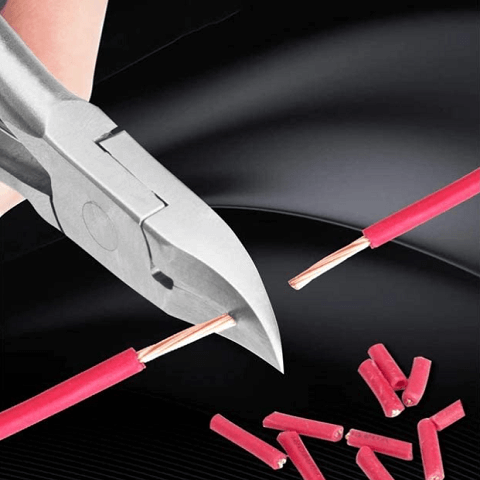 Sharp But Safe - Installed with precision grinding blades to provide clean and uniform cutting. The blade edge 25 degrees safety arc fits the arc of nails, which precisely trim ingrown toenails without hurt.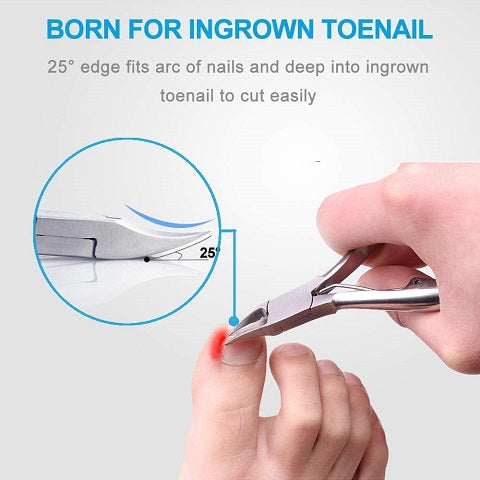 U

pgraded Structure - 

It's constructed from heavy-duty polymers and coated in a proprietary non-slip material to avoid slipping, delivers easy grip and smooth control.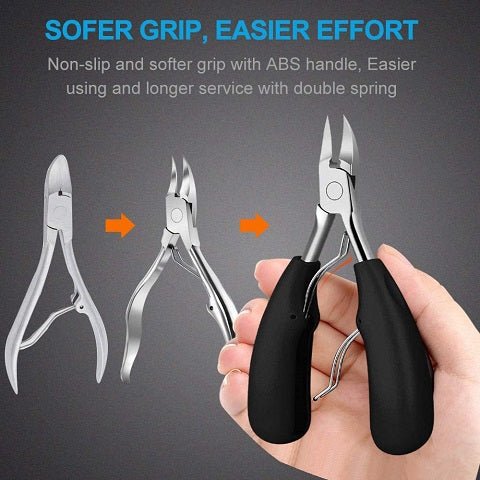 SPECIFICATIONS
MATERIALS
PRODUCT WEIGHT

CLIPPER SIZE

(L X W)

PACKAGE CONTENTS (OPTIONAL)

Household Nail Clippers or Nail Clippers Suit