---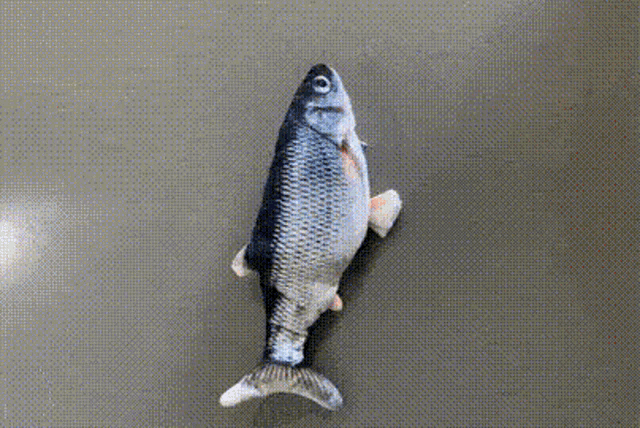 Keep your dog busy for hours
Just like humans, dogs (and cats, too!) need stimulation and exercise to live long and happy lives. That's why we created Floppy Fish interactive toy. Consistent stimulation and exercise help promote good behavior it also helps deter destructive behaviors. Our Floppy Fish Toy improves in their health by preventing obesity, strengthening of their cardiovascular health & muscles, reducing digestive problems, keeping joints mobile & supple, and keeping their brain active.

Interactive Fun for Dogs and Cats: every time your feline touches this kicker toy, the automatic built-in motion sensor kicks into action and the teaser fish moves in a wiggling way, intriguing your cat to kick and play


Realistic Fish Simulation: the vivid moving fish toy looks like a real fish, an eye-catcher for pets, keeping your doggie on her paws and engaged in real time, alleviating boredom and loneliness when you are away from home


Safe & Durable Materials: this toy is made of durable plush, safe and non-toxic for your puppy



USB Chargeable: this toy is USB chargeable which saves you from the hassle and costs to replace batteries. USB cable is included in the package. The infused chargeable motor is detachable for convenient cleaning of the plush toy. Use Instructions: Unzip the fish belly, flip the switch on, and then tap the fish belly to make the fish flop; When charging, the red light comes on; When fully charged, the red light goes out
PERFECT GIFT IDEA!
Our original floppy fish toy is a great gift for pet owners due to its vivid appearance and hilarious flopping. Pets will love the fish and so will the pet owners. It will be a great fun for both.