---
The Amazing Massager Device Helpful in Relexifying all Parts of Body Pain, Comes with 8 Massaging Modes & 19 Gear Massage Force  
Struggling with chronicback-pain,spondylolisthesis and pinching disk?
This New 5-in-1 Whole BodyTherapy helps relieve your neck / back waist / hip / leg and even other parts. Complete pain relief kit —a rare unique combination of 4 strong massage techniques that help you alleviate and prevent any type of muscle pain, discover below.
Five-in-One Whole Body Massage saved aches and pains caused by 35-year-old body!
One million British who used to accept pain caused by Arthritis and Muscles trains as a "part of modern life" know today that a better life is possible. This new whole body massager from Waves relief promotes your inner circulation and relievesfatigue with the most lightweight and convenient design.
Heal Yourself Like Never Before
Patients with long term injury felt
94% Noticed a reduction in the appearance of aged swelling.
90% Saw an improvement after intense workout pain.
Your Hands Deserve to Rest With You
The traditional massagers usually need to hold for long on individual body parts with hands for
appropiate massage. So you get relieved from pain, but in return you get hand pain and swelling for free
This is why we brought you the All-in-One hand free massager so that you can enjoy complete relaxation anytime, anywhere.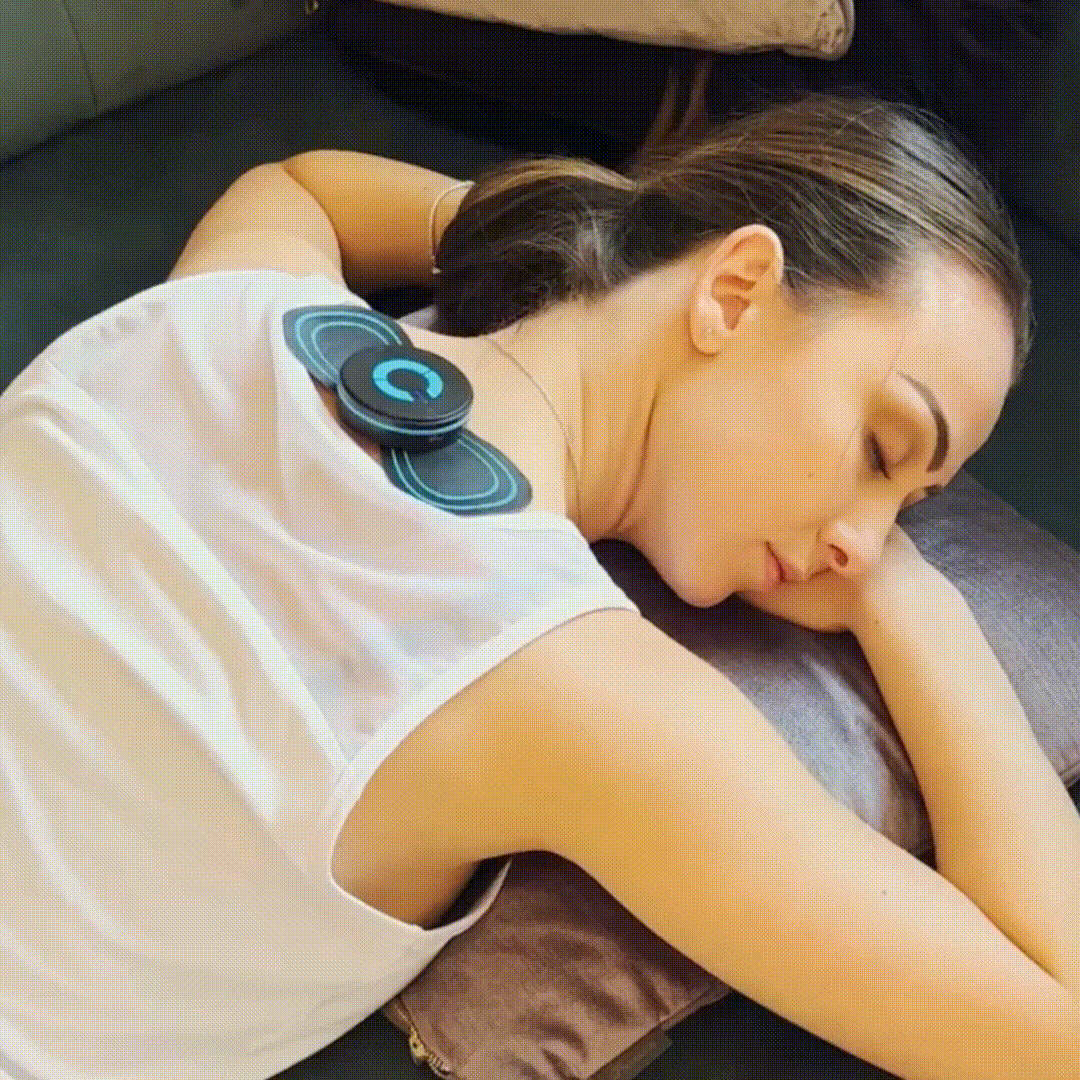 How To Use
1.STEP ONE: First Twist the host with the gel patch. Then uncover the transparent film on the gel patch. Attach the instrument to the massage area to start
2.STEP TWO: Press the "ON/INC" button to turn on, the light is always on, press the "ON/INC" button again to start, the light flashes.
3.STEP THREE: Press the PROGRAM button to select the desired mode. Adjust to the massage intensity. Continue to press "ON/INC" to increase the intensity and "OFF/DEC' to decrease the intensity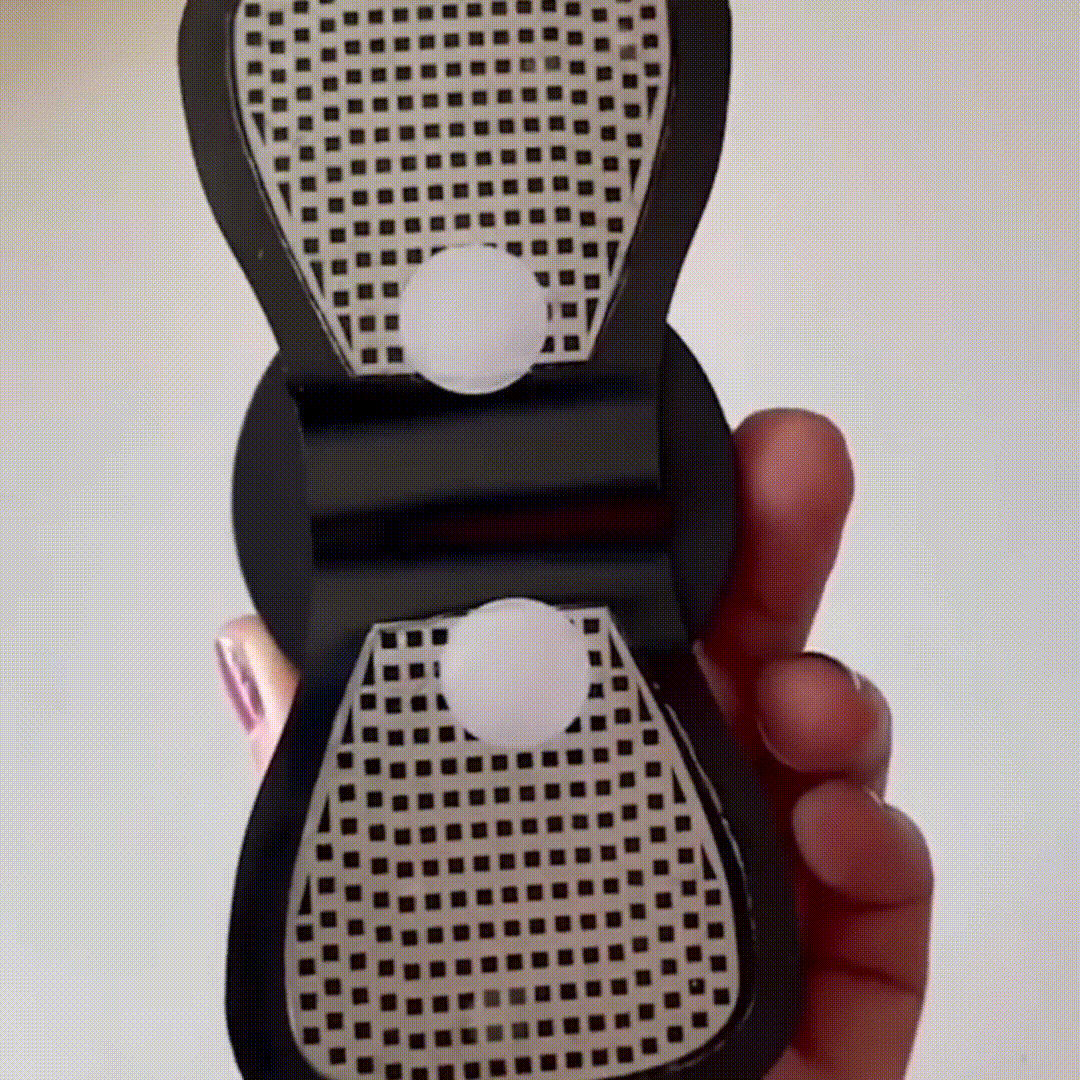 Classification of Gynecomastia
Gynecomastia (sometimes referred to as "man boobs") is a common condition that causes boys' and men's breasts to swell and become larger than normal. It is most common in teenage boys and older men.
Uses electrical impulses that stimulate the nerves and engage muscle fibers. The device mimics the brain: in order to activate a muscle, the brain sends 'shocks' to the neurons in the muscle group. These currents cause the muscles to expand and contract, just like they might during usual exercise.
All Parts of Massager, Best For Cervical Pain
Product Features:
It Helps relieving tiredness, relaxing muscles, improving blood circulation and burning 

Promotes weight loss by building muscle

, which in turn helps to boost your metabolism and burn fat. It does this by allowing the body to burn more calories.

Universal massager for full body such as back, shoulder, abdomen, waist, hip, leg.

It is very suitable for people who suffer from cervical discomfort, numbness, headaches and dizziness. It can be used in gyms, offices and at home. 

The massager is excellent in its convenience and portability, yet its massaging power is strong enough for you to get a fulfilling

Mini size, portable and easy. Self-training at home in gym and office.
The massage pad can be widely used on different body parts, such as arms, breasts, neck, shoulders and legs. Eliminate fatigue, Promotes Weight loss and relax your body. This is your best choice.
With 8 massage modes and 19 gear massage intensity, you can apply adequate and reasonable pressure, choose according to your needs, meet different people's needs, and intelligently simulate the artificial massage technology according to people's hobbies and pressure conditions, very suitable for people who suffer from cervical discomfort, numbness, headaches and dizziness.
1. Stick the lymphatic drainage massage stick where the body needs it. 2. Turn on the power and select a mode.3. Adjust the output level and work for 12 minutes per person.4. Press the "OFF/DEC" button until the light goes out(Running time: 12 minutes). The mini cervical massager has good adhesion, strong grip, comfort, softness, breathability, and is easy to store and use