---
The thinnest, lightest, most convenient, and best shaving experience.
You can clean your hair anytime, anywhere, and maintain a perfect look.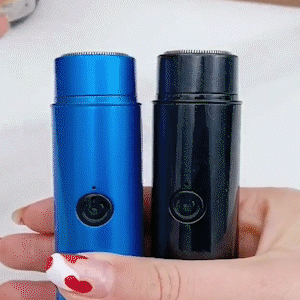 ▶ Better Shave
15-blade sharp stainless steel turbo whirl blade, specializing in hard beard, 0.1mm thin stainless steel foil with double ring 3D knife net, increase shaving volume, floating arc surface smooth and stick to the skin, remove hair from the root.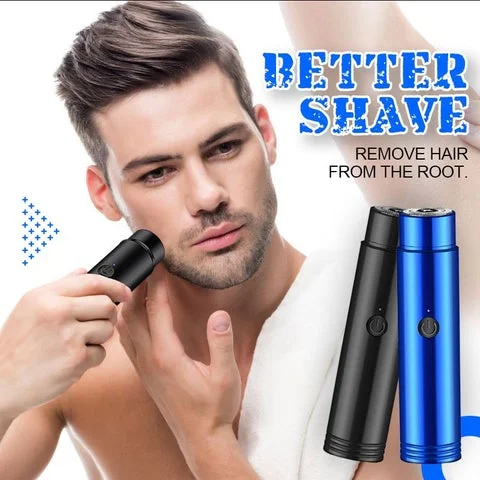 ▶ Precise and Painless Shaving
The motor speed is as high as 6600 rpm, which is twice that of ordinary electric shavers, and the shaving is accurate and safe. Even in the case of low power, the motor speed can be stabilized, effectively preventing the beard from getting stuck in the shaver, and promoting painless shaving.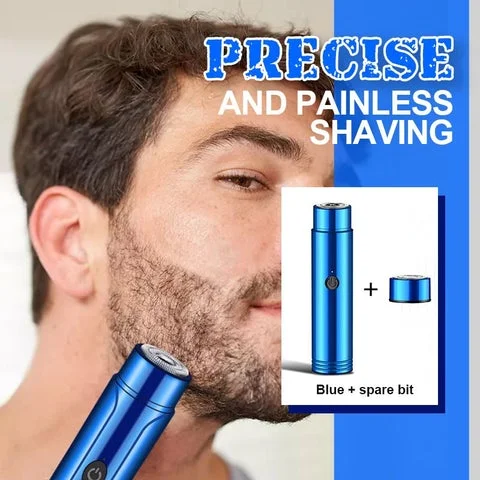 ▶ Wide Range of Applications
Shaving, removing leg hair, armpit hair, chest hair, body hair, etc. can be done using only one Mini Portable Electric Shaver. Essential for men and women in daily use.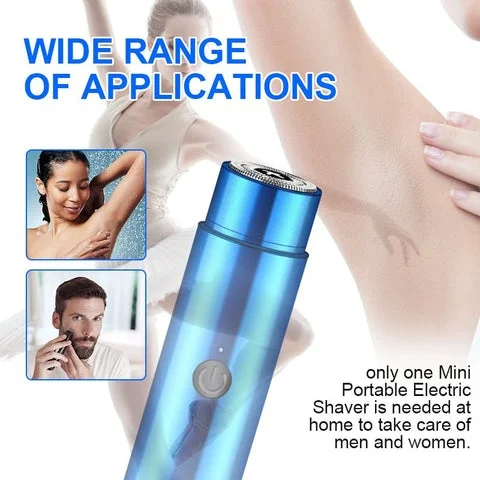 ▶ Wet and Dry Use & Low-Noise
It is IPX7 waterproof and supports full body wash, which enhances immersion waterproof performance for dry and wet dual-use. Never worry about bacterial residues, 100% sterile and hygienic. Micro-vibration bass motor, continuous power, fast speed, and low noise.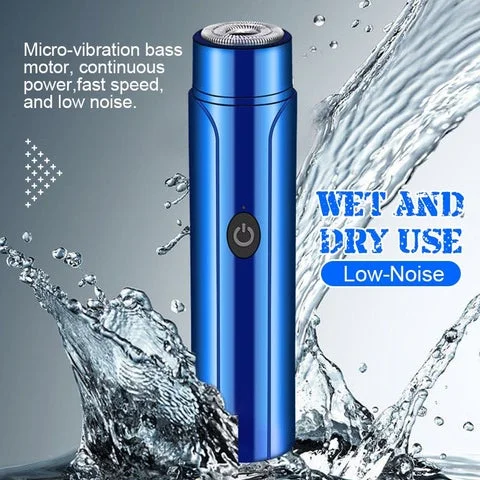 ▶ Pocket Shaver
Small in size, you can easily slip it into your jeans pocket and take it with you anytime. Aluminum metal body, non-slip durable and comfortable. Suitable for air travel, business travel, office, car, on the go, camping, and more.
▶ Fast Charging
2-hour fast charging, can be used for more than 6h, 99 days of long use. Using the USB interface, charging is convenient, and the computer, notebook, mobile power supply, etc. can be charged.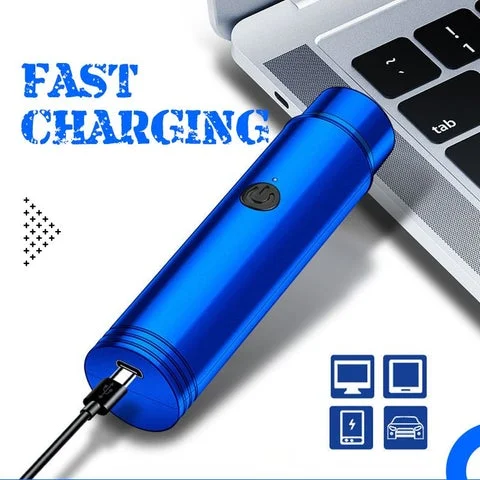 ▶ Great Gift
This is a gift for boyfriend, husband, father, friend birthday, Father's day, Valentine's day, Christmas, Thanksgiving, New Year, etc.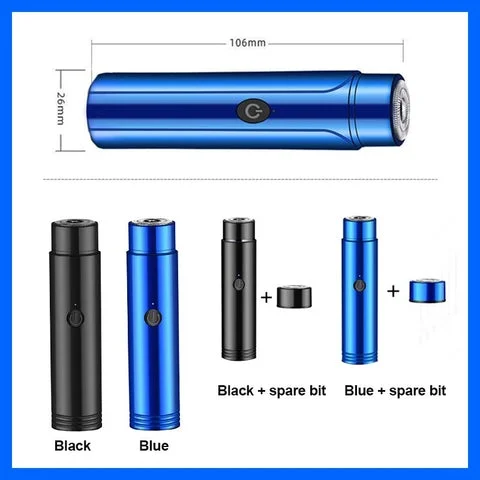 Why choose a single head shaver?
Single motor adapts to single cutter head, high precision rotation, low noise, strong load capacity, and stronger power
The single-head 18-blade blade is more concentrated, shaving sharper, self-grinding technology, shaving in one second
The distance between the cutter head and the cutter net is fixed and linked to each other, the real 6D floating, 360° shaving without dead ends
The power required for a single cutter head is lower, and a full battery can be used for 99 days

Material: aluminum alloy
Color: blue, black
Applicable people: unisex
Product size: 106mm*26mm
Weight: 77g
Waterproof: IPX7
Rated voltage: 3.7V
Rated power: 2W
Charging interface: USB interface
Charging time: 2h fast charging
Endurance time: more than 4h
Standby time: 99 days
Package includes: 1 Pocket Washable Electric Shaver
This section doesn't currently include any content. Add content to this section using the sidebar.