---
Not only for the phone but also for Ipad or any other electronic device. Freely place the storage box according to the size of your electronic device!
Wide used for car, bedroom, bathroom, study room, living room, etc. With double-sided tape, this non-slip wall mount holder is strong and durable, it will not fall due to lack of stickiness, thus preventing the loss of items.
Feature:
Soft material, does not damage the phone.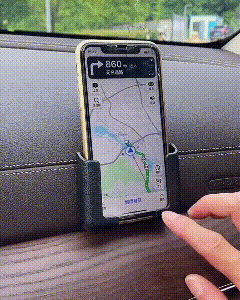 Double-sided tape, strong stickiness, not easy to fall off.
The width can be adjusted arbitrarily, and the phone can be placed horizontally or vertically.
Suitable for mobile phones whose thickness is not super 12mm. Convenient to use. Durable and practical.
Package Included: 1 set x Car Phone Holder 
Share
Subscribe to our emails
Email
You may also like
Sale

Regular price
$28.99USD 
Sale price


$13.99USD

Sale

Regular price
$24.99USD 
Sale price


$12.05USD

Sale

Regular price
$31.23USD 
Sale price


$8.99USD

Sale

Regular price
$29.94USD 
Sale price


From $18.99USD
S
Quick links
Country/region
United States (USD $)
Payment methods
© 2022, LilyFlo 🌺
This section doesn't currently include any content. Add content to this section using the sidebar.