---
Just let imagination go wild!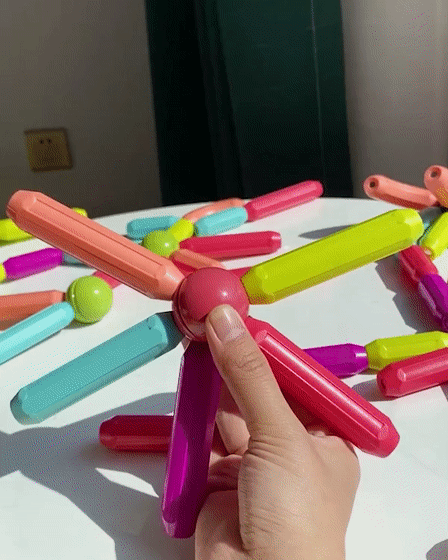 Colorful Construction Toys: All sticks are colorful, to improve different thinking ability, problem solving skills, symbolic thinking and sense of color of your kids. Acquire geometrical shapes including 3D forms numbers counts, magnetic polarities & architectural design. Inspirational, Recreational, Educational, Conventional Toys. Not only for child, also great for you to build up a positive relationship with your little ones in an environment of fun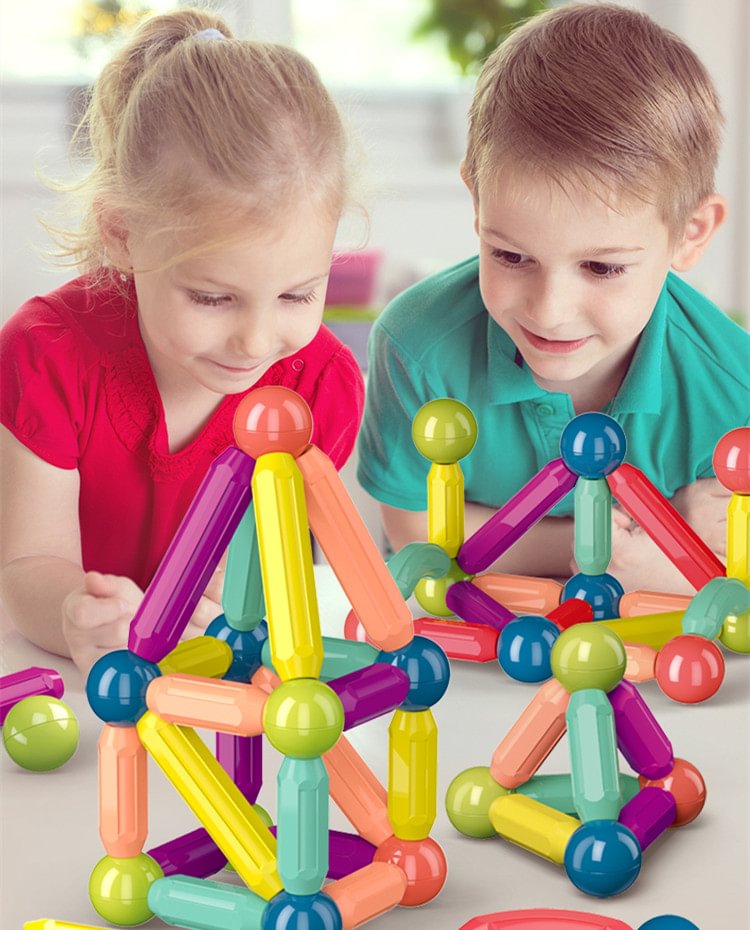 Let your kids' imagination run wild and create their own one-of-a-kind designs. Dream a model, Design it & create it. It's fun & easy to assemble the models with the super sensitive, high quality magnets – Feel the joy of seeing your kid successfully assemble a model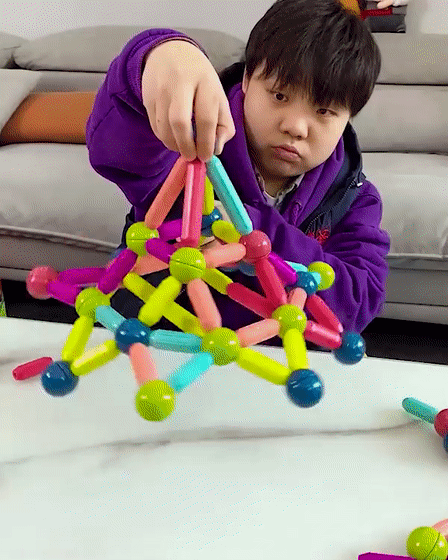 【Safe Material】This magnetic construction toy set is made of environmental-friendly, odorless PP material which is non-toxic, without BPA , no harmful substances.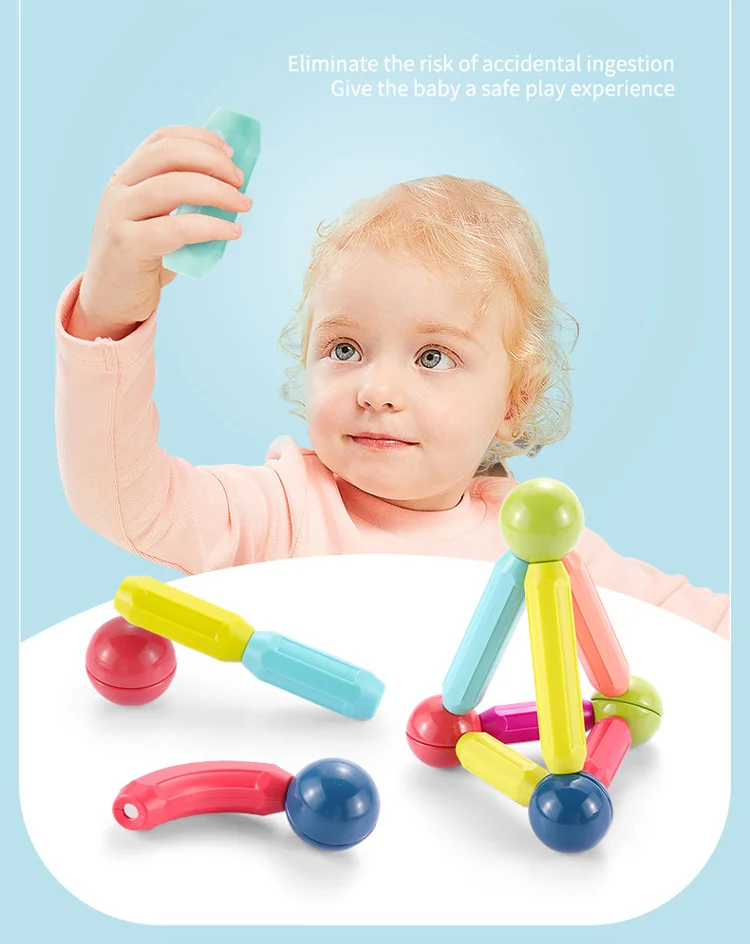 Great Value 3D Puzzle Toys: It's to trains graphic cognition of your child, also stimulates their spatial thinking and hand-eye coordination. Innovative ideas for your kids to enhance the ability to distinguish colors, enrich their creativity and imagination. Develop brain thinking ability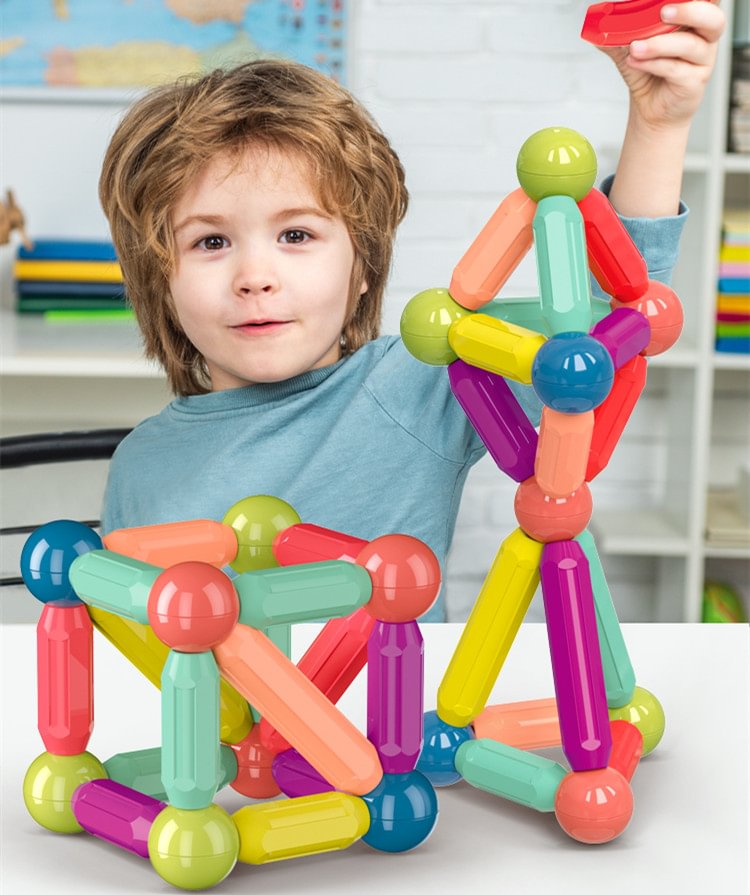 Enjoy Family Quality Time & Learn Together:Your children and you can bond for hours and experience together the joy of turning your imagination into reality. The best game for developing kids patience, precision and problem-solving skills, while nurturing an artistic perception and conceptual understanding of form and function.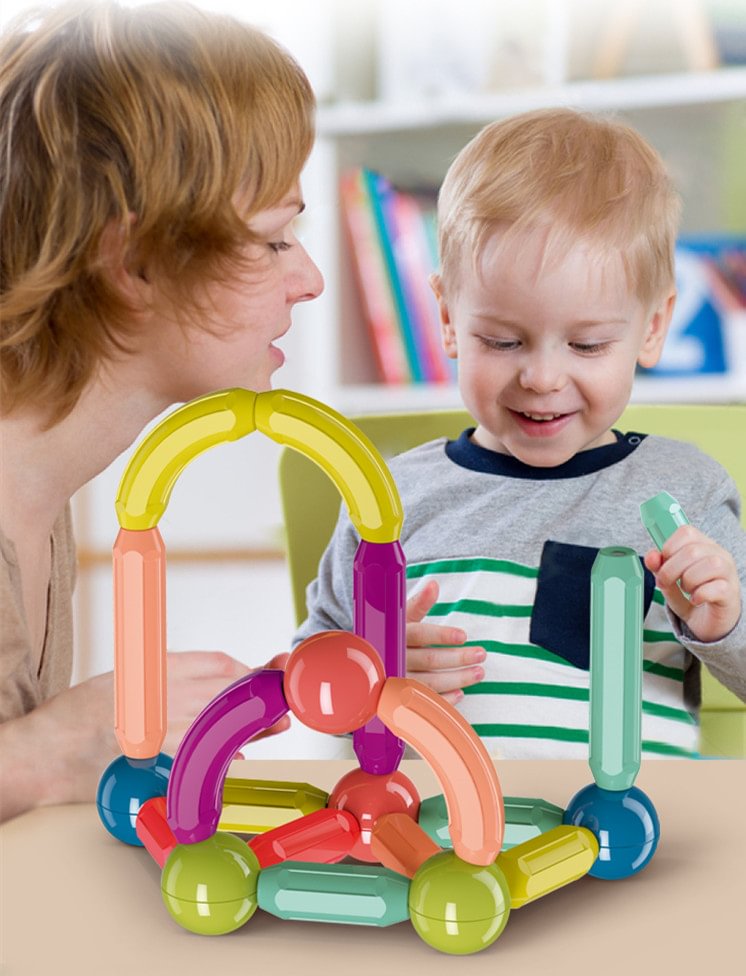 Colorful magnetic building balls and sticks.easy to connect and disconnect. help your children recognize basic colors and shapes, promote their Imagination and Creativity when stacking. your kids can build kinds of 2D models as well as 3D buildings, the balls call be used to connect the sticks, or used for normal ball games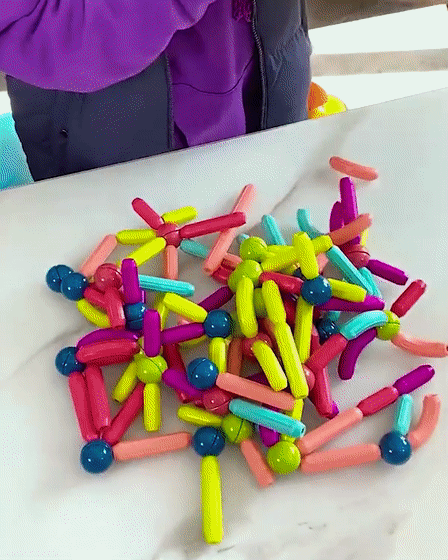 Perfect Teamwork Toys: Suitable teaching for children, and great stress reliever for adults. It is also a perfect toy set to build up a positive relationship with your children.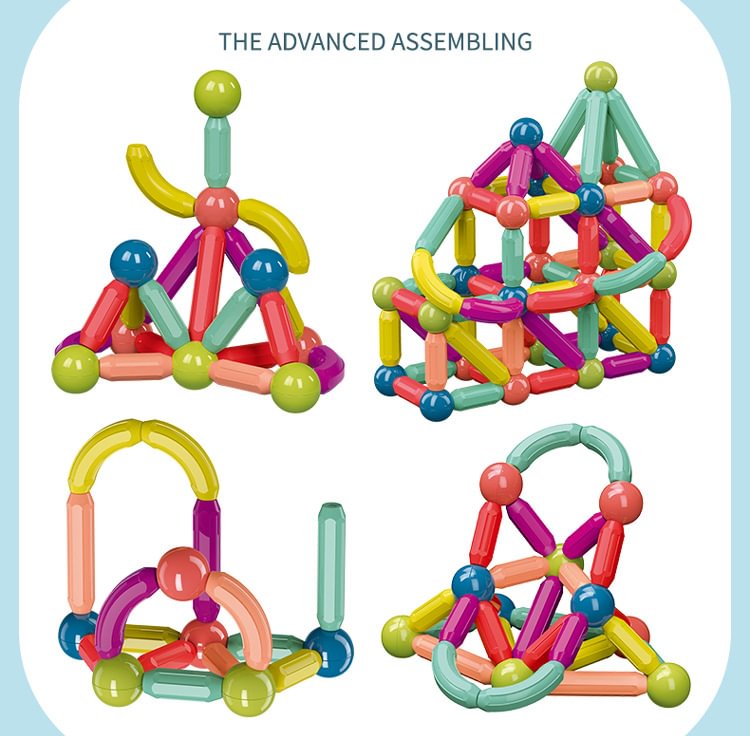 Best Educational Toy for Children: All parts are larger than 3.5cm(1.37") and round edges make it safe for kids to play with. A good STEM toys for boys and girls, suitable for children 3 4 5 6 7 8 years old to develop intelligence, fine motor skill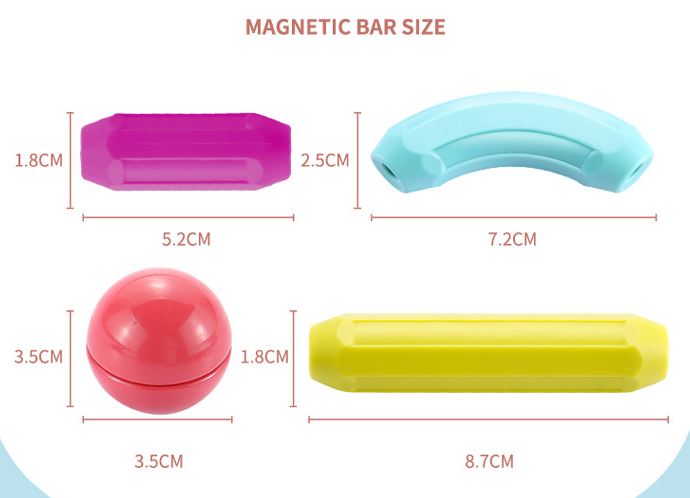 Educational building blocks toys for babies girls, boys, and toddlers, you can play with your children at home, or outdoor. Also used for School, kindergarten Great choice for Christmas gift or birthday present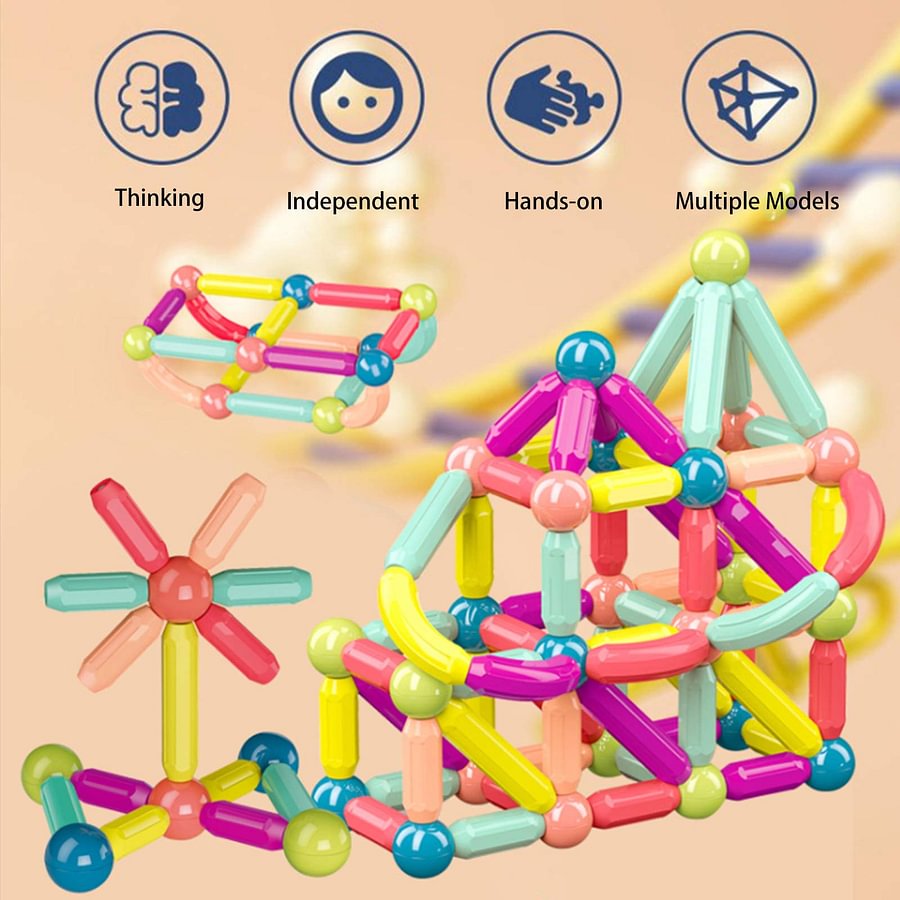 Features
Magnetic Construction Set is a collection of magnetic sticks and balls that can be used to create varied shapes and colorful 3D models.
A. Train children's coordination
B. Improve the children's intelligence IQ
C. Cultivate children's emotion and stable EQ
D. Children and teachers perfect teaching and learning tool
E. Inspire children's imagination and various potential creativity
F. Cultivate children's lubricious feeling, stereo feeling and the sense of achievement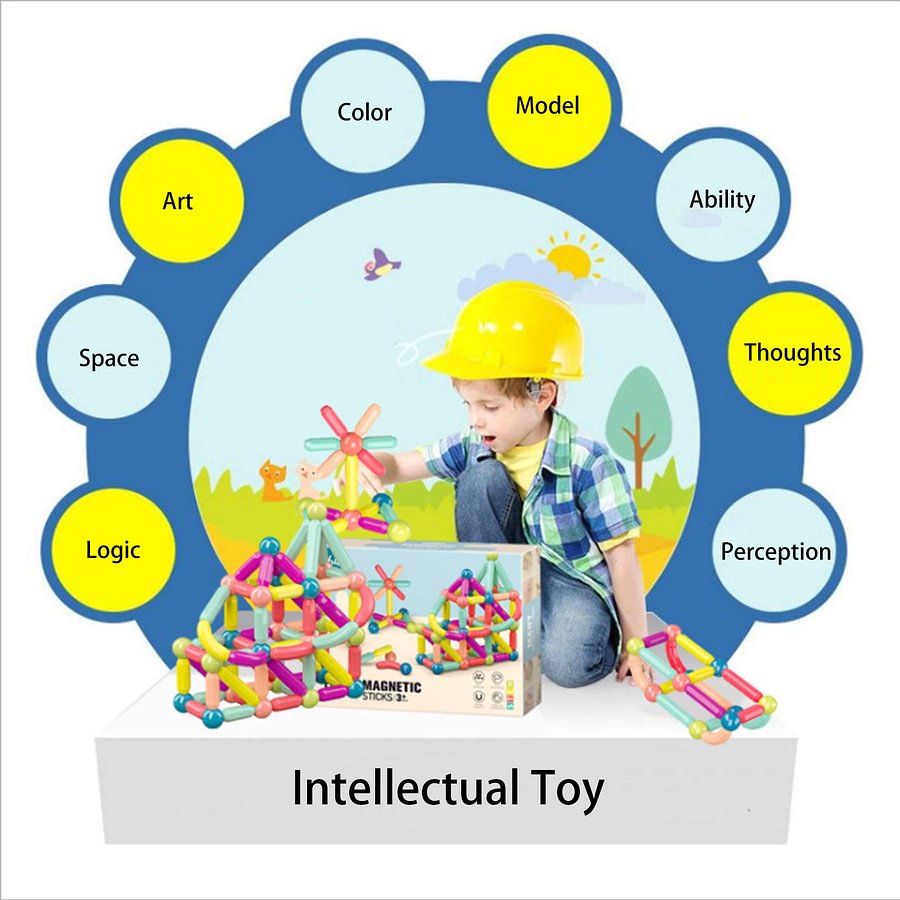 Package Include:
25pcs/36pcs/42pcs/64psc/78pcs/100psc