---


Features:
Flappy Elephant animated plush plays peek-a-booand sings Do Your Ears Hang Low
Ears flap during play to delight baby

Made from high-quality, huggable plush material

Surface-washable; ages 0+; three AA batteries included with purchase (trial batteries included, best with Polaroid AA batteries)

12 inch height (30.48 cm)
This pretty Elephant Toy is the cuddliest plush toy around, it will make ANY baby smile!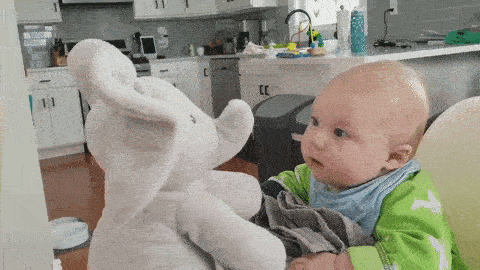 Hug and play along with a super soft, super cute animated plush toy! We're sure the Elephant will bring joy to every child.
This cute plush toy is an adorable singing animated toy with two different play modes.


Press its left foot to play an interactive game of peek-a-boo where the elephant hides behind its big ears, or press its right foot and it will sing "Do Your Ears Hang Low" in a sweet child's voice.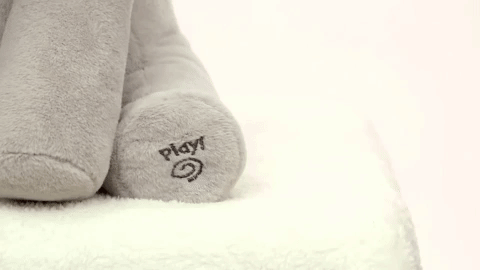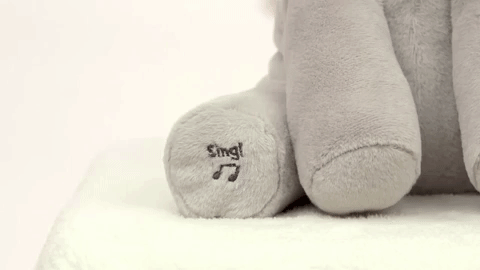 The Elephant features premium, huggable plush material for unparalleled softness and comfort.


It appeals to all ages of kids, from infants and children below the age of 10. It's perfect for playing, collecting, and cuddling and fits right into any kid's room.


Our plush elephant is warm and attractive to entertain every little boy and girl. There's nothing like that special bond between a child and his or her first plush toy.


This Elephant is specially designed to create lasting memories with our First Forever Friends.

This section doesn't currently include any content. Add content to this section using the sidebar.