---
THE STRAP THAT REDUCES 3 MEASUREMENTS OF THE DUMMY IN JUST 7 SECONDS
Up Shaper is the dream shaper for those who want to shape their body and feel empowered on a daily basis.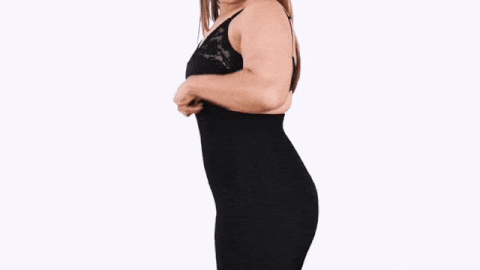 See who is recommended to use Up Shaper:
Housewives:  If you spend most of your time taking care of your home and haven't taken care of your look in a while, Up Shaper is the perfect solution for you to feel confident, sexy and empowered again!
 Women who seek elegance in their looks: It's hard to feel confident when you can't try on that sleek, tight little dress. The Up Shaper is the fastest and most comfortable way to make any form-fitting garment look stunning on you.
 Women with localized fat:  Stop hiding your body with baggy clothes because of abdominal fat, the compression of the Up Shaper Belt reduces flabby belly. Go back to wearing your tightest clothes without worrying about your belly marking your clothes
 First-time moms: The Up Shaper Strap is indicated in Postpartum, as it accelerates the body's recovery with compression by up to 3 times. In addition to fighting abdominal diastasis, the main cause of sagging in the belly
Reduces 3 measurements of your mannequin in seconds 
If you don't feel 100% comfortable with your belly, the Up shaper is perfect for you . No matter how much exercise and diet you do, reducing measurements can be a daunting task if you don't already use Up Shaper. It instantly shapes your belly, back, culottes and butt easily, comfortably and quickly.


Perfectly shapes the body



360° compression on the back, stomach, culottes and waist for a toning sensation.

 

Look beautiful wearing those relentless clothes you were too scared to wear before.
lift your butt



Compression makes the

 

butt firm and pert

 

.

 

Ideal for everyday use.
Does not mark on clothes and does not curl
The Strap acts like a second skin, the strap design does not mark your outfit. No one will notice you are using Up Shaper. Contains 4 steel fins that do not disturb and prevent the piece from bending or curling, making it perfect for your body.



This section doesn't currently include any content. Add content to this section using the sidebar.