---
❗❗❗Buy professional Micro Steam Iron send the plug
👍【Ironing】: high-temperature strong steam can easily ironing clothes, curtains, sheets, pillowcases, etc.,
👍in particular, the need for vertical ironing clothes (such as suits, etc.)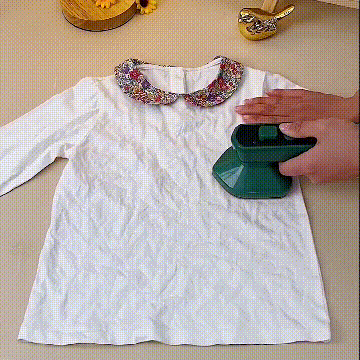 👕【Portable Mini Steam Iron】: Enjoy the fun of ironing anytime, anywhere, making travel more refined and stylish;
🌟home storage to enjoy the fun of ironing anytime, anywhere; traveling on business makes travel more refined and stylish.

👍Innovative 360° Technology, No Water Spots Left Behind👍
👕Features:
Ordinary clothes steamers tend to spurt or leak water, which can stain and even ruin your garments! But the Luxury Edition features an Electronic Pump System that prevents water from leaking. Steam Iron from any angle – This design even allows steaming upside down without any water left behind!
👕Specification:
Product Material: Abs, Pc, Electric Heating Module
Rated Power: 50w
Rated Voltage: 220v
Rated Frequency: 50hz
Power Supply Length: 1.45 Meters
Water Tank Capacity: 1000ml
Heating Method: Electric Heating
Use Range: Ironing Clothes, Shirts, Underwear, Bags, Ties, Etc.
Product Function: Ironing, Humidification, Disinfection, and Sterilization
Color: Dark Green
Product Weight: 600g
👕Include:
1 x Steam Iron
This section doesn't currently include any content. Add content to this section using the sidebar.