---
If you're looking to get perfectly groomed nails even from the comfort of your own home, then this Portable Electric Nail Polisher is the best investment you can possibly have!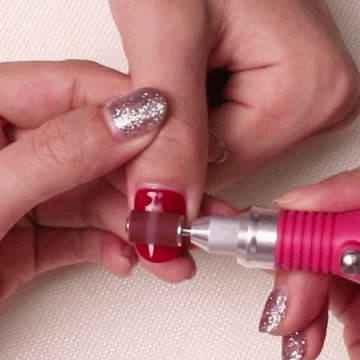 This works great whether you need to do a simple nail clean up or when you need to treat corns, calluses, and ingrown nails.  Designed to work with low vibrations and less noise, it ensures less pressure, more comfort and longer usage time. It can do everything from carving, sculpting, polishing, and shining your nails like a true professional.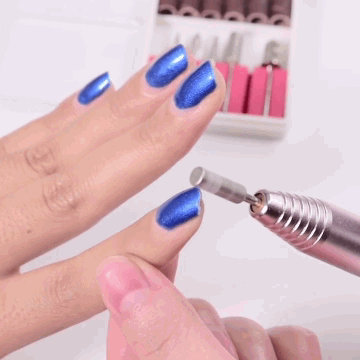 NOISE & VIBRATION FREE: It has a powerful but quiet motor with no vibration when in use that allows a smooth operation
PREVENTS OVERHEATING: With efficient heat dissipation, it ensures good user experience and effectively prevents overheating
VERSATILE: Works great for both real and artificial nails
ADJUSTABLE SPEED: This handy tool has variable speeds between 0-20,000rpm with speed control button that makes it easier for polishing nails
CONVENIENT: This comes with six types of drills to meet your every nail grooming needs and each bit can be easily replaced without tools, just pull it out and insert it
MULTIPURPOSE: The sanding bands are suitable for grinding, sharpening, cutting, carving and polishing nails
PRACTICAL: It not only allows you to save the cost of going to a nail salon for a manicure and/or pedicure but it also makes filing your own nails easier
WIDELY USED: Ideal for professional and home use
ERGONOMICALLY DESIGNED: Constructed for safe and easy handling, it has a small pen shape that is easy to carry so can do your nail art work anytime, anywhere
This section doesn't currently include any content. Add content to this section using the sidebar.