---
Now you can define & highlight your brows with our best-selling 4-in-1 contour pencil. Our multi-tasking brow pencil features a lighter brow shade, deeper brow shade, edge definer and an arch highlighter to form perfect, shaped brows with depth & dimension. Turn shapeless, boring brows into defined, contoured brows in an instant! Available in 3 popular shades for all hair colors and skin tones!

*Easy Brow Contouring
*4-in-1 Brow Pencil
*Blendable Formula
*24-Hour+ Long Wear
*Waterproof
HOW TO USE EASY BROW CONTOUR PRO
1. SELECT YOUR PEN - Press down the lighter shade tab and simply twist for application.
2. APPLY THE CONTOUR - Fill in your brows with the LIGHTER SHADE from START to the ARCH.

3. SWITCH SHADES - To switch shades, just press the tab of the selected shade until it clicks in place & twist.

Fill in your brows with the DEEPER SHADE from ARCH to the END.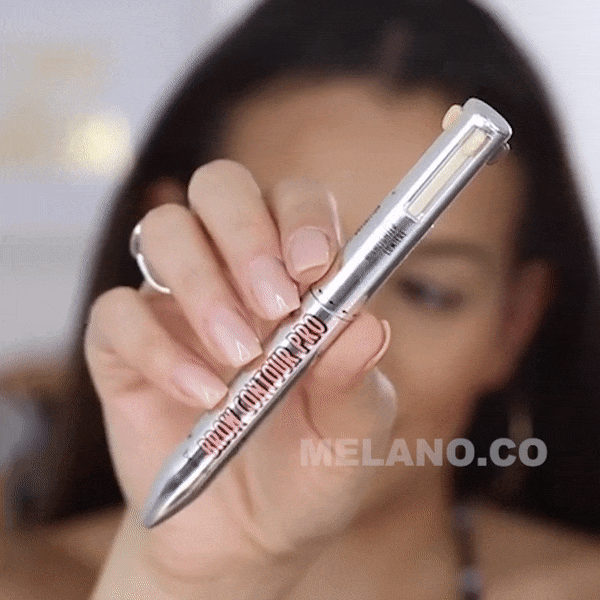 Stroke the DEFINER below your brows from START to END and also above your brows from ARCH TO END. Blend gently.