---
Product Description:
Practical garden gloves equipped with claws. With these gloves planting flowers becomes easier and your hands are protected.
The garden gloves are very solid and durable and can be easily cleaned just with water.
A pair of gardening gloves: left hand only with fingers, right hand with four integrated black claws (without thumb)
Facilitates gardening and planting
Complements your garden accessories
Make gardening so much easier!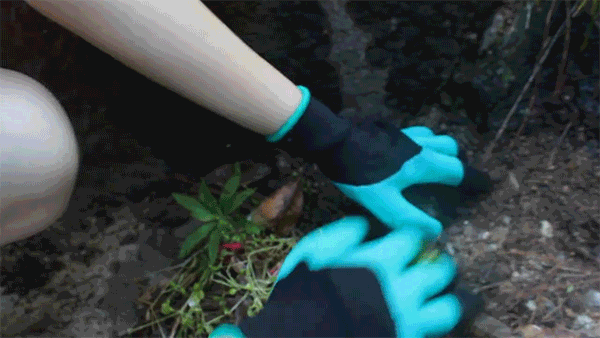 Garden gloves with claws
This section doesn't currently include any content. Add content to this section using the sidebar.