---
Has this happened to you when applying make-up?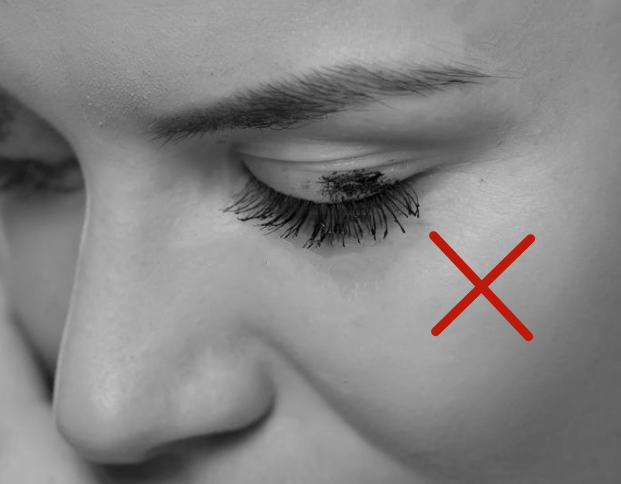 There's a way to easily help you avoid it!
Cleaner eye make-up
Helps you avoid smudging your mascara on your eyelids while brushing your lashes, smudging your freshly applied eyeshadow and ruining the overall look.
Suitable for newcomers
For the novice, brushing your lashes requires a certain level of proficiency in itself and it will assist you to avoid smudging your face with mascara.
Multifunctional
Not only does it assist you in brushing your lashes, but it is also designed with grooves to fit the curve of your eyes to help you with your usual error-prone eyeliner, as well as helping you frame your eyeshadow to avoid powder splatters, making it easier to finish your eye makeup.
Easy to clean
The silicone stopper can be gently wiped with paper after use without leaving any cosmetic residue.
Small and easy to store
Small and lightweight, it fits in any pocket and takes up little space in your make-up bag.
Description
Material: silicone + plastic
Colour: Yellow / Purple / White
Package includes: auxiliary brush lash stopper*1
This section doesn't currently include any content. Add content to this section using the sidebar.