---
Cutting Fantastic Paper!!

Whenever you cut some wrapping paper to wrap a gift, the cut are comes out so jagged. And If you're tired of cutting your wrapping paper, and making not-so-straight cuts, this unique wrapping paper tool is for you. It makes perfect cuts of wrapping paper in like 2 seconds.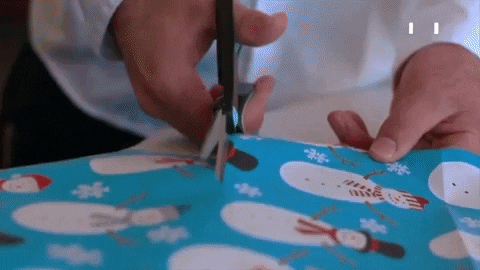 Saving time - An effective tool for cutting wrapping paper and save your time. So flexible to be used on any size roll of paper, saving tons of time off your holiday gift wrapping works.



Easy to use - The embedded blade ensures you never cut yourself. Simply slide it over your wrapping paper roll. Then pull the sheet to your desired length. And slide the paper into the slot where the blade is embedded. Finally push the sliding paper cutter forward.

Flexible - The sliding paper cutter is safer, easier, and more precise than scissors. This cutting tool is perfect for your kids to learn Christmas and birthday gift wrapping safely.



Safety - This Sliding Paper Cutter is Flexible, work as wrapping paper storage containers holder. Sliding line cutter slitter with effective cutting to save your time.



Perfect for Any Size - It can fit with wrapping paper roll, as craft paper or kraft paper rolls.



High quality - Made of high quality. Perfect blade angle. It's safe and simple to use.



Product: Sliding Paper Cutter
Color: Blue,White,Black.
Size: 12*8*8 cm.
Material:ABS.


This section doesn't currently include any content. Add content to this section using the sidebar.