---
Color: Black + Green
Solar Panel Size: 65 × 50 mm
Solar Panel: 5.5V / 80mA (8 hours charge 600mA)
Waterproof IP: IP65
Charging Time: 8-10h
Working Time: 120h
Battery: 1.2V 600mA
Frequency: 400-1000Hz
Power: 3W
Package Includes: 1 × Solar Power Mouse Mole Snakes Pest Rodent Repeller
Features:
Idea pest control device to keep rodents away from your garden or lawns by utilizing both sonic wave sound and vibration technology.
The new repeller is powered by a solar cell. When fully charged, the batteries have enough power to maintain continuous 24-hour protection, much economical compare to battery powered mole repeller.
Suitable for all weather conditions. But choose the best sun location, so the solar panel can receive the light as directly as possible.
Send out a burst of waves in every 40 seconds, that can drive away moles, voles, mice and rats, build a safer place for you and your family.
It can be plated into the ground deeper and more firmly. Insert the spike firmly into the ground and enjoy the pest free environment.
Working principle: built-in buzzer (sound wave), motor vibration and land resonance, thus playing a role in driving.
This Solar Powered Rodent Repeller uses ultrasonic pulses to scare moles, mice, and snakes lurking around your property.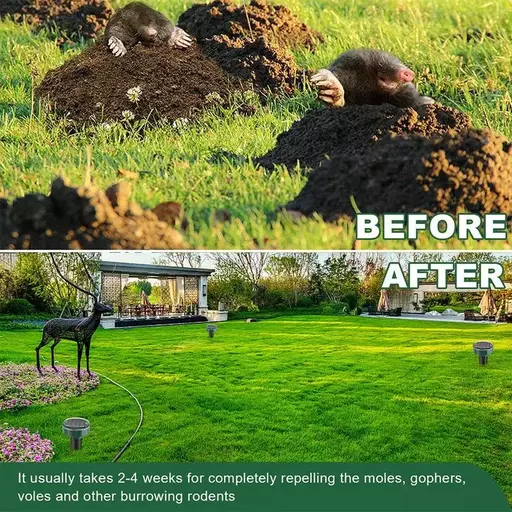 This Solar Power Mouse Mole Snakes Pest Rodent Repeller Expeller can repel pests effectively by vibrations and sonic pulses while do not harm to humans and the environment, 8-hours solar charge lasts for 5 days, effectively and continuously preventing the return of rodents.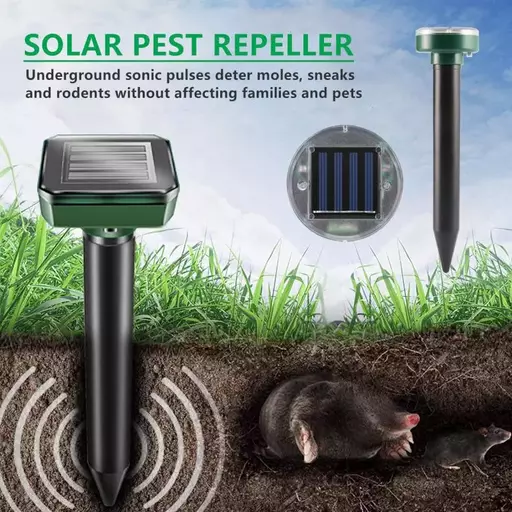 Solar Powered Mouse Mole Snakes Pest Rodent Repeller requires no tools, wiring, or batteries to remember to replace. Spaced 50″ apart, this 4-pack covers up to 6500 square feet of land. Simply push stakes into the ground to about 2″ from the bottom of the solar unit.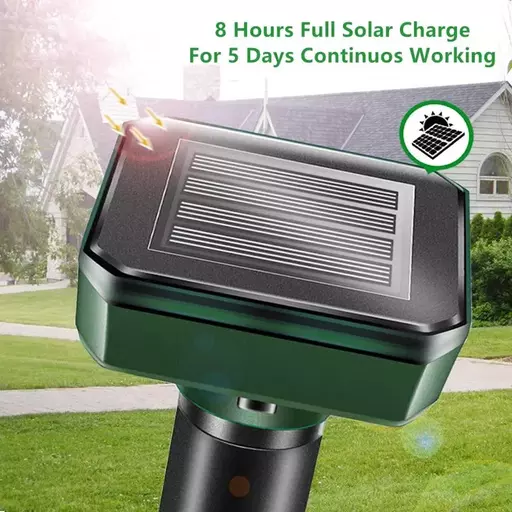 This section doesn't currently include any content. Add content to this section using the sidebar.