---
GRINDING RICE, CEREAL, COFFEE BEANS, NUTS, SUGAR & SPICES DOESN'T HAVE TO BE A STRUGGLE ANYMORE!
Our super-powerful grinder is just the ideal choice for brewing your coffee with freshly ground beans. It has a sleek, fully polished, stainless steel body and a four-leaf sawtooth blade inside that crushes the hardest of beans into fine consistency for a perfect-tasting coffee.
Not just coffee beans, but this grinder can also be used for chopping and grinding a host of other items like nuts, seeds, herbs, cereals, seasonings and condiments. Low-maintenance and easy to clean, you'll love adding this to your kitchen arsenal. 
Don't rely on packaged coffee powder. Grind your own and enjoy the full-bodied flavor and rich aroma of freshly brewed coffee.
The transparent cover let you control the roughness to fineness of coffee beans in a few seconds.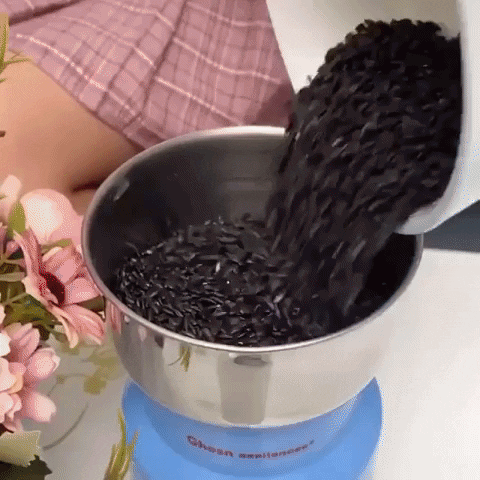 EASY TO USE- Just press the on/off button to start grinding and release to stop. The operation is simple and it is easy to open the free gear cover. Only when the chamber is closed then the grinder will operate, which is safe for use and worry-free.
 NOTE- Grind 200-250g each time. Don't fill up the container to the brim!
AMAZING FEATURES
304 Stainless Steel
Just 10 seconds of crushing needed
One-push button
Motor Power: 100-200W
Motor Speed: 14500 r.p.m
Size: 11 x 11 x 18CM
This section doesn't currently include any content. Add content to this section using the sidebar.