---
Give Your Floor and Furniture the Protection they Need! 
Have you experienced harsh grating and scratches, damaged floors, and chair legs when moving your furniture? Have you ever used cheaply made stick-on pads and have trouble constantly falling off and easily wearing out? Well, not anymore! The Felt Table and Chair Protective Cover is here to help solve all these problems! Our protective covers are thick enough to withstand all the sliding and moving- protecting your furniture legs and the floor from damage!
Keep your floor and furniture in top shape for years! Let your house be as beautiful as day one. Get your Felt Table and Chair Protective Covers now, and experience a more comfortable home!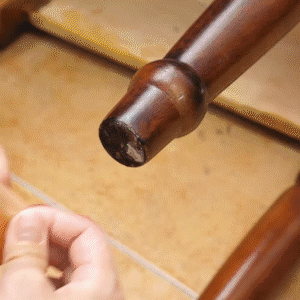 Protect Your Furniture Legs and Floor
Our Chair leg protectors are made of elastic silicone and tightly wrap the chair or table legs, suitable for round and square furniture feet and other shapes. They can protect the furniture's legs and the floor from scratches and noise.

Extra Bottom Felt Pads
Our new silicone chair leg covers have felt pads, which can reduce resistance and friction in case the furniture or table is too heavy and cannot be moved, allowing the furniture to move easily and smoothly without lifting. 
Widely Applicable
These chair floor protectors are widely used in many furniture, tables, and chairs, like restaurant chairs, bar stools, patio chairs, kitchen chairs, dining tables, storage cabinet. They support all round and square shapes of furniture legs.

Sliding Smoothly, No Scratches, No Noise
The felt pad underneath the cover allows chairs sliding silently, smoothly, and securely along floors (tile, hardwood, laminate, and vinyl floor) without noise, not leaving marks or scratches. And in the process of moving, there will be easier.
Not Easy to Fall Off
No need to stick, simple to wrap, and not easy to fall off. These sturdy feet protectors stay in place and adjust to the uneven surface, glide smoothly across the hardwood floor without damaging it, and reduce the noise. They can be rinsed and reused, the best helper and protector for furniture, tables, and chairs.
Specifications:
Size: