---
BRINGING COMFORT TO YOUR WORKOUT
Our Running Waist Belt Bag keeps your belongings close to your body, so they do not bounce around and annoy you when doing physical activity.
Our running belt is a one size fits all waist belt, providing a perfect fit for your body while you exercise effortlessly as if it's not even there, holds all your smartphones, passport, keys, credit cards, money, energy gels.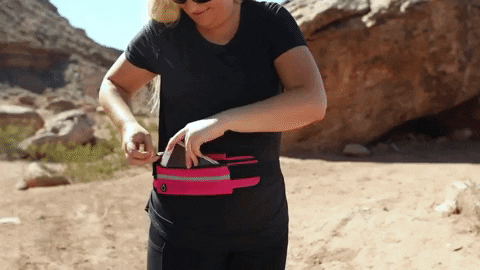 PERFECT ADDITION TO YOUR WORKOUT GEAR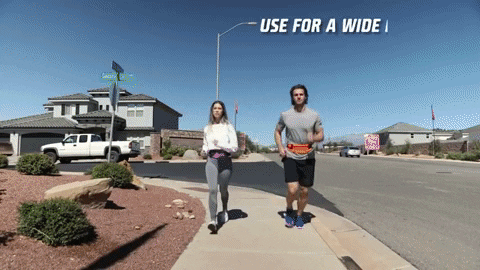 If you enjoy RUNNING, WORKING OUT, HIKING, CYCLING, TRAINING, DOING OTHER SPORTS, then this Waistband is perfect for you. Exceptional quality and comfort while giving you the best looking, lightweight Waist Pack in the gym or where ever you may be seen.
UNIVERSAL HEADPHONE HOLE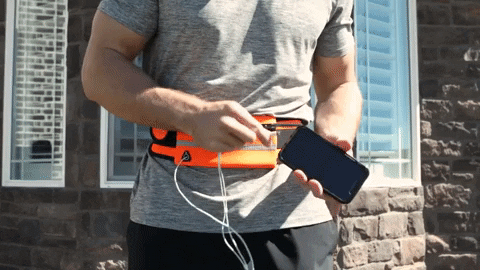 Enjoy your routine with some music to keep you pushing forward. Attach your headphone cord with full mobility to your phone which will remain securely inside in the large pocket. Works with all phones and all headphone jacks. If you are using wireless earphones, then you can store the charging case inside the waist pack pocket beside the phone.
This is why you will love this Waist Pack Bag:
✔ It comes with a holster that will fit most smaller water bottles.
✔ Made with extremely light Fabric which is water-resistant and sweatproof.
✔ The Breathable material Nylon & Lycra will keep your body cool, ensuring better exercise experience for you
✔ Waist Pack is designed to fit all phones.
✔ Ultralight fabric for moisture-wicking, quick-drying, stretchable, and great softness against your skin.
✔ One size fits all running belt can be adjusted to fit all waist sizes up to 51inches.
✔ Minimize sweat build-up and provide maximum comfort.