---
Jawline Exercise Ball, A silicone ball that conforms to your teeth, is used. To work out, you merely bite down on it. According to the manufacturer, the ball offers 40 or more pounds of resistance, depending on your model. They suggest doing their routine for 20 to 30 minutes every day. They claim that after 30 minutes, changes should be visible.
Using Instructions
Simply put the product in your mouth and place your teeths on the bite strips. Make sure our "JawlineMe" logo is turned the right way and not upside down when you use our product.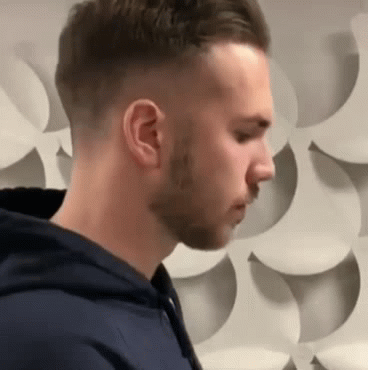 For a reduced double chin and a sharper jawline! All you need is the Facial Toner Fitness Ball and just a few minutes a day!
PRODUCT FEATURES:
10-15 minutes a day is all it takes. This is a handsfree exercise that you can bring it anywhere and use it when you have time. Many of our users use it in their car on their way to work, in front of the computer, home while watching TV or cooking food, the list goes on and on!
Activates your face muscles. Place in between your top teeth. With every bite, you're activating the 57+ muscles in your face and neck that define your jawline.
Tones your facial muscles. This will strengthen and tone your facial muscles. Get a more defined face and bring back your youthful look!
See results with consistent use. All it takes is 10-15 minutes a day to start seeing a difference. With enough training, rest, and nutrients your facial muscles will like any other muscle, grow in time.
DOES THIS REALLY WORK? Yes, it works! Your facial muscles work like any other muscles in your body, with enough training, rest, and nutrients they will over time grow and develop!
For ALL gender in ALL ages. This is for all genders! Most people spend hours upon hours of training their body, so why shouldn't you exercise your face! Yes!
Create a well-defined jawline effectively!
The Jawline Fitness Ball is specifically designed for facial muscle training that helps tone your jawline, contour cheek bone, and reduce face fat. By working out the full range of motion of your bite, it will give you a stronger and younger look that face filters can only hope to deliver.
All it takes is 10-15 minutes a day while you on the way to work, in front of the computer, or watching TV at home. With enough exercise, rest, and nutrients, your facial muscles will work like any other muscles in your body!
FEATURES
Tone, Define Your Jawline
It will allows you to strengthen your jawline, face and neck using 57 facial muscles through a thorough workout!
Eliminate Double Chin 
With 20-50 pounds of resistance, you can now effectively sculpt your best look ever!
Deliver Long-Term Results
Handy & Convenient to use anywhere
Perfect for Both Men and Women
If the bite strips doesn't fit you well you can place the product (with the bite strips) in boiling water for 3-6 seconds. Then softly bite into the bite strips, hold for a few seconds, and the bite strips will mold after your teeth for the most comfortable fit.
Either check the backside of the product for more in depth description or go to the bottom of this page and read more about the instructions for custom molding.
Recommended Workout Scheme
While Blue Level 1 is temporarily out of stock, here's the best program that you can apply to your workout! 
Week 1
- Start with Red Level 2 (Red - 50 LBS)
- Perform 3 - 7 sets to failure every day

Week 2
- Add numbers of sets and increase the intensity
- Perform 10 - 20 sets to failure every day

Week 3 - 6
- Perform 15 - 20 sets to failure every day

Week 6+
If you feel like your jaw can handle another level we recommend using Elite Level 3 (Black - 60 LBS). Do not use this product before 6 weeks of warming up your facial muscles. 
With all levels in your hand you can do supersets, pyramid sets and drop sets for an absolute killer workout!